Steve - 20 / Aug / 2020
Introducing Far Afield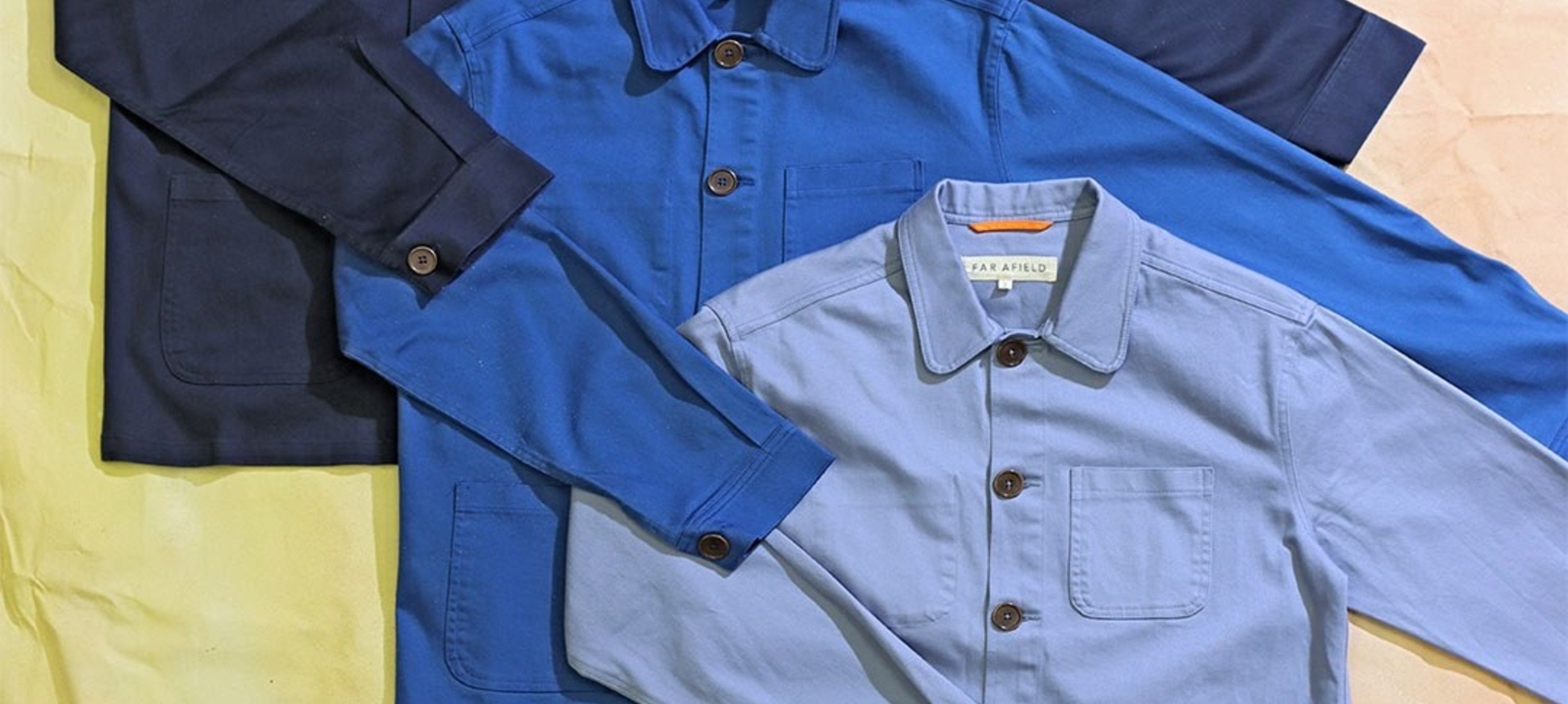 Here at Eastwood Ave. Menswear, we're over the moon to be carrying Far Afield as of Fall/Winter 2020. If you're looking for clothing that combines classic silhouettes, bold designs and a high level of craftsmanship, all with an appreciation to yesteryear, this is the brand for you.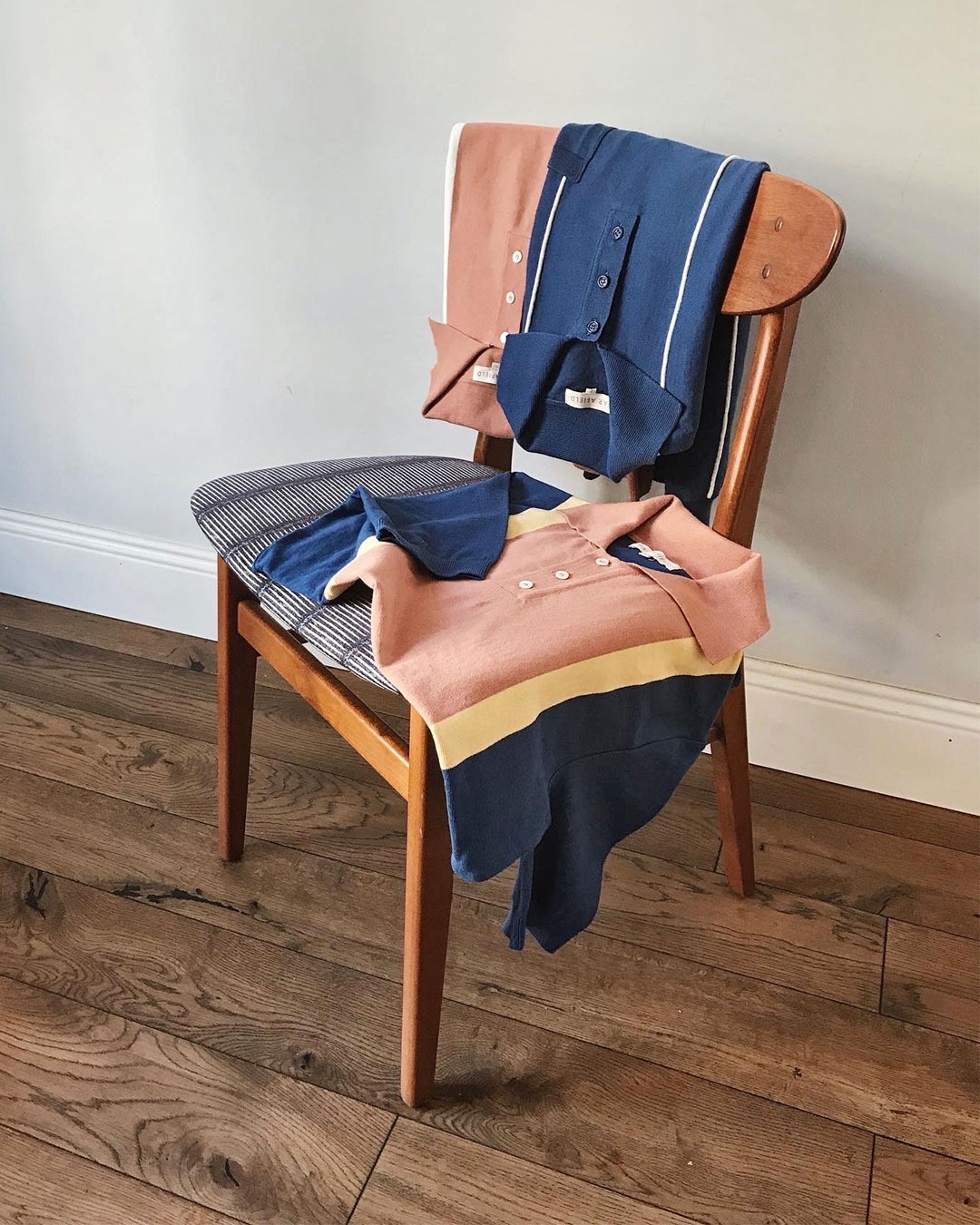 Contemporary British Menswear, With A Global Inspiration
Global inspiration teams up with contemporary British design to provide menswear that is distinctive and of high quality. Classic craftsmanship and attention to detail is married to the unique to make sure that with Far Afield the wearer and the creator go that one step further. Far Afield is heavily influenced by global travel – it is the colours, textures, sights and experiences. Be it a rainy city in England, or a tropical setting in a far away land, they take these experiences and combine them with a passion for design.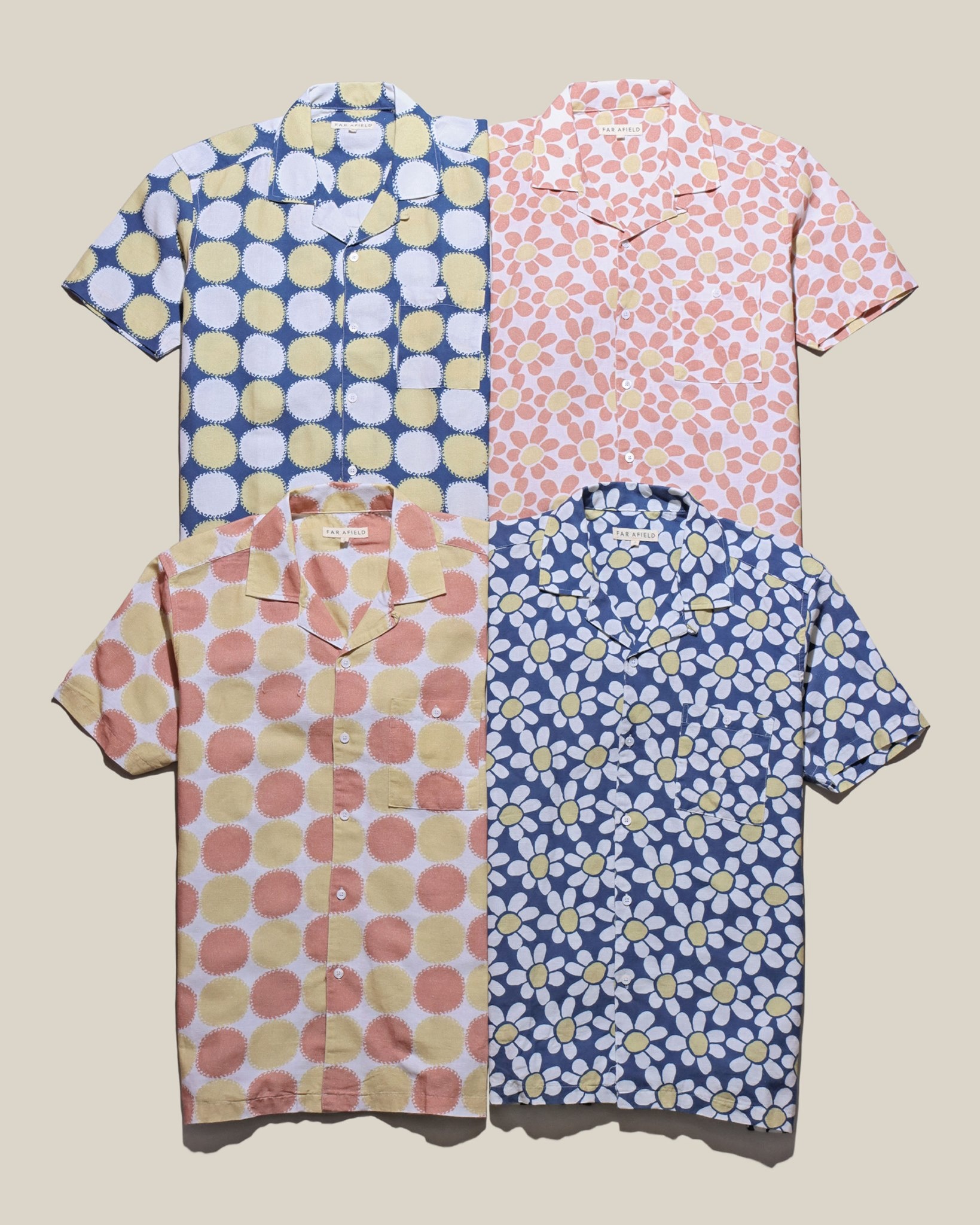 Far Afield's beginnings
Far Afield was founded in the UK by brothers, Mark & Chris Scholes in 2016. However, a decade earlier, Mark was working in Sri Lanka when he realised that the shirts he was commissioning for himself were so well-made, and keenly priced, that folks back in the UK would want them too. This led to him creating his own label, Tuktuk, as a nod to his daily commute. His online store soon earned a cult following around the world. A few years later, Tuktuk evolved into Far Afield. During that time, Chris opened the retail space Thread Menswear in Brighton, UK in 2012. With their acquired skills across the menswear industry, they decided to combine forces back in 2014, and Far Afield is the result of that.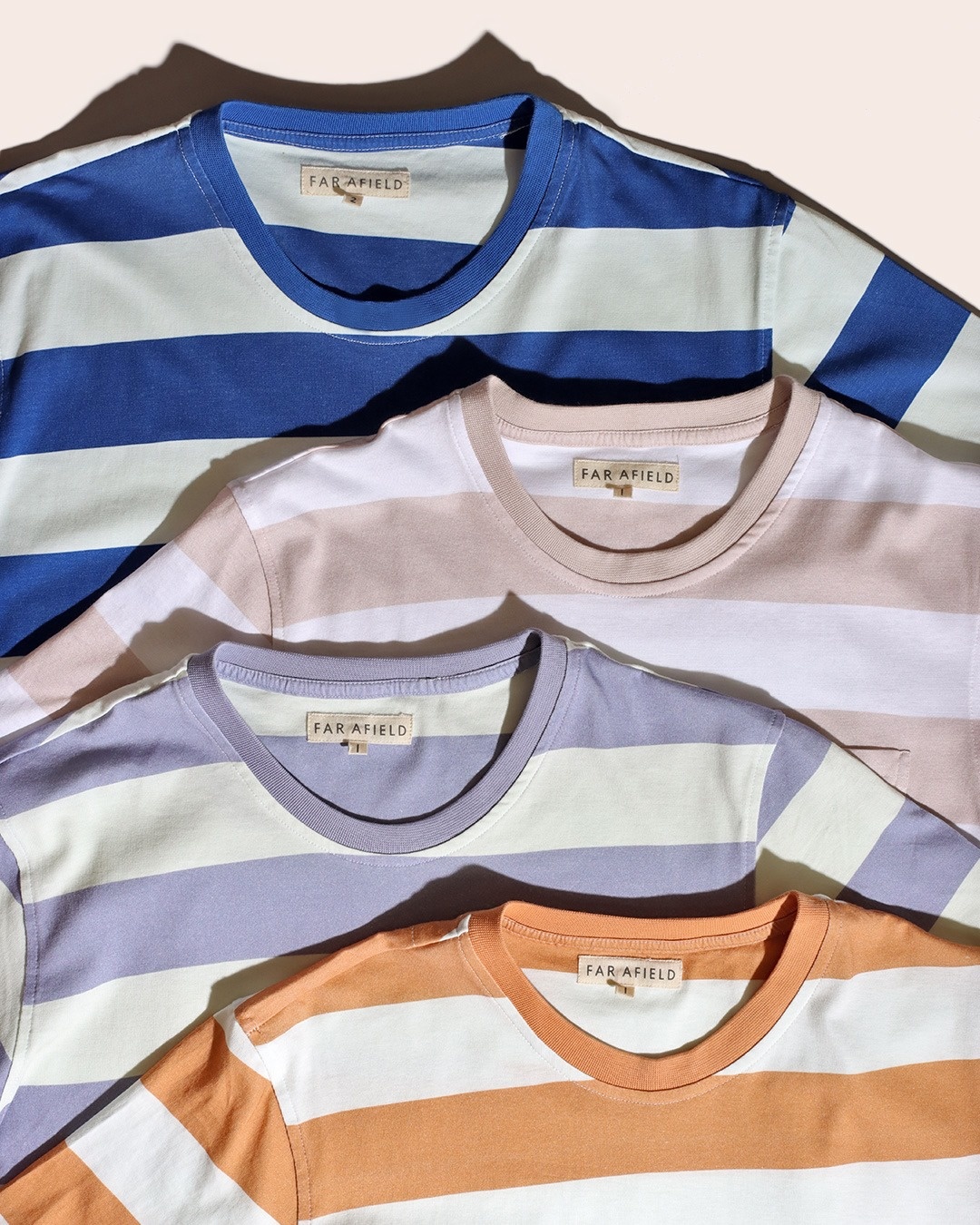 Sourcing of Materials
Far Afield have tapped into a certain menswear mood, one heavy on a workwear aesthetic and which celebrates the hardy beauty of natural materials. They employ a conscious approach to sourcing products from reliable and ethically sound suppliers. All clothing and accessories are sourced globally, with a dedication to high quality and ethics. They work with a variety of factories in both Europe and Asia, paying regular visits to ensure that expectations of high standards are met. They source fabrics and yarns from various leading fabric mills across the globe, adhering to their policy of using using Better Cotton Initiative (BCI) accredited cotton only on new woven and jersey fabrics. All the buttons on garments are strictly all non-plastic.They use natural only buttons, including; mother of pearl, shell, coconut, wood, and corozo.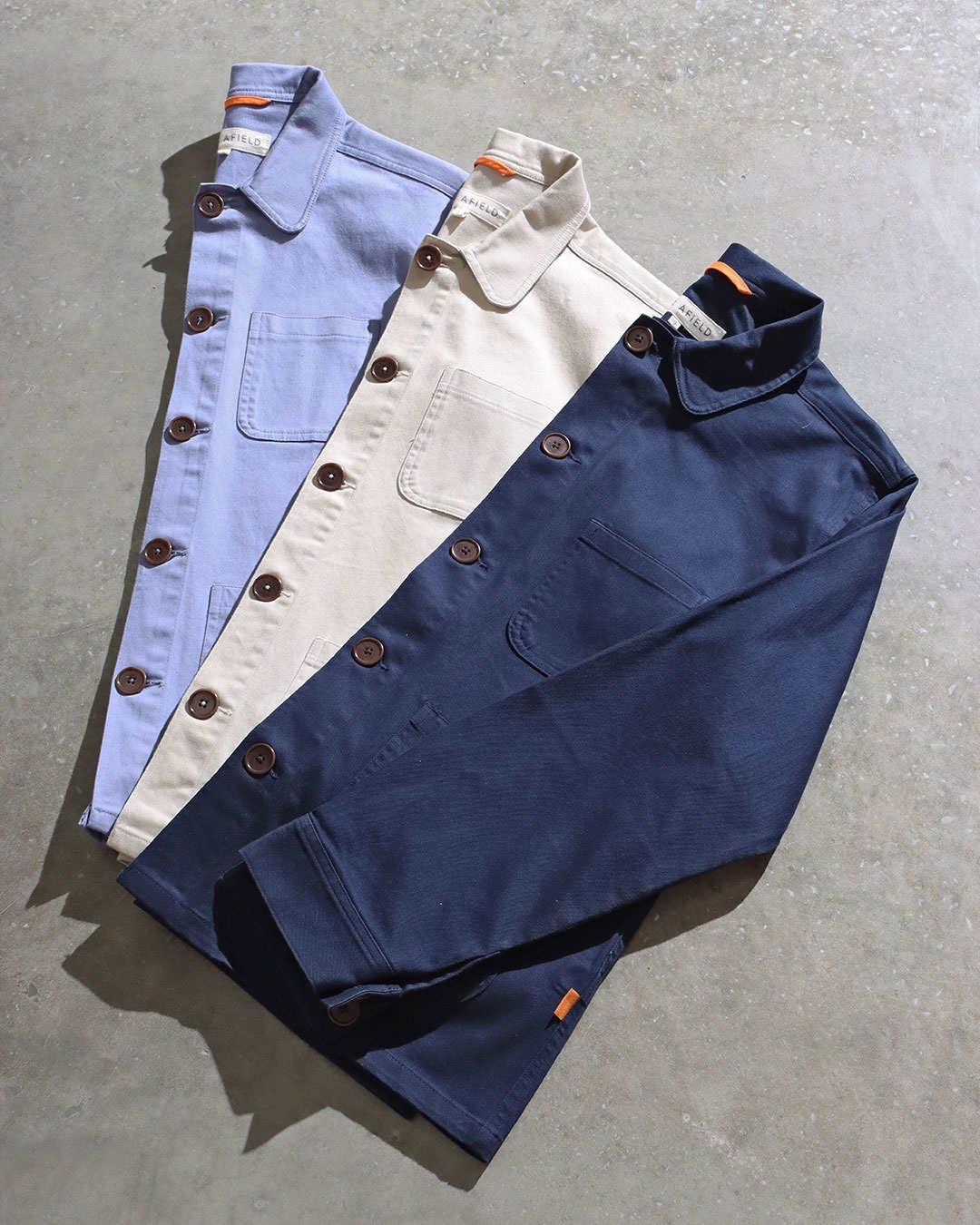 Styles
Far Afield's really got a retro vibe to it, with many pieces representing a more 'Mod' look. Throughout all of their collections you'll see styles, which are very 60s and 70s inspired, often coupled with muted colour palettes. What Far Afield excel at, is combining a more vintage look, with a contemporary fit. If you look at vintage stuff, there's a lot of polyester and what not in there, but with Far Afield you have the bonus of elevated fabrics as well.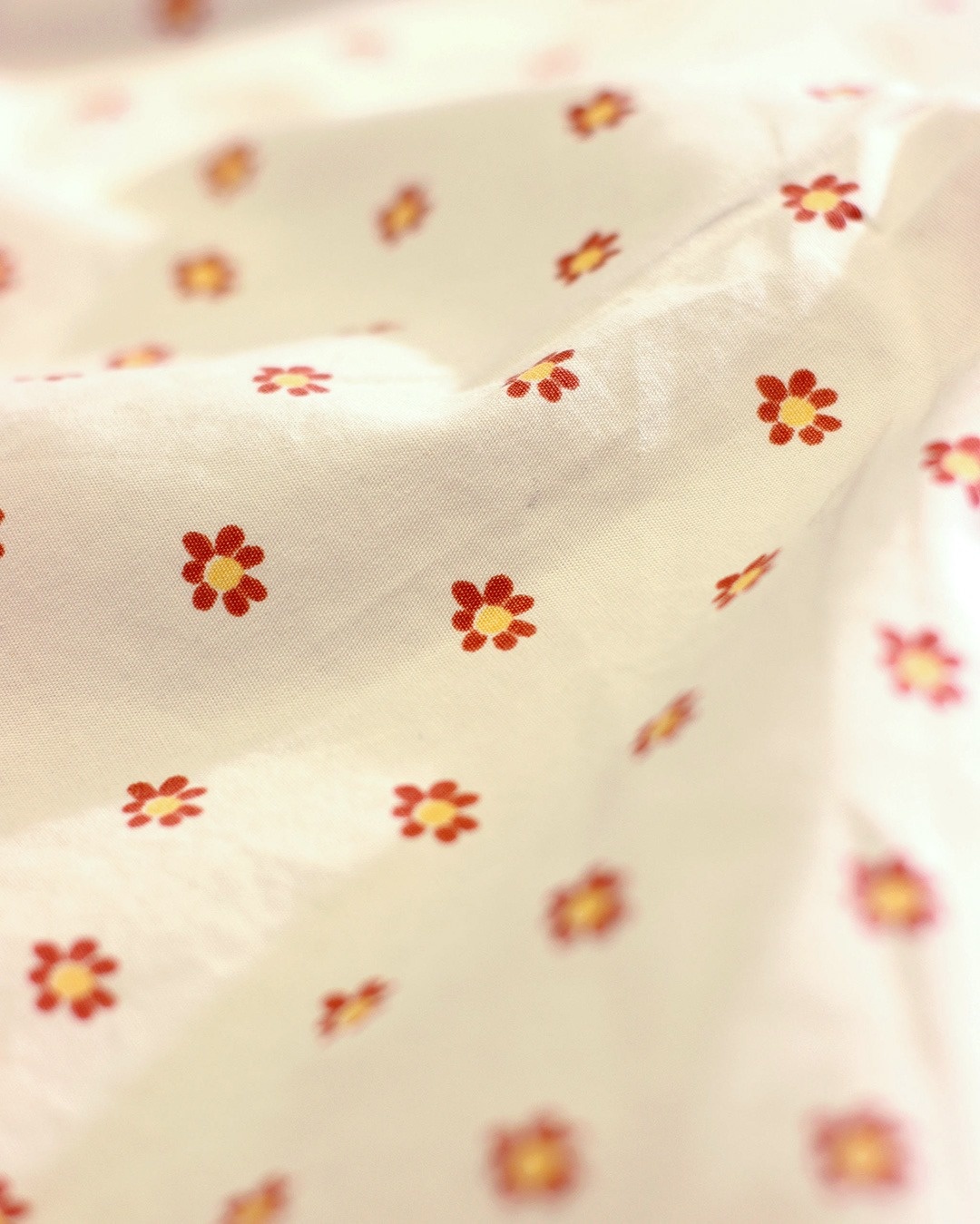 Instead of your regular pique cotton Polo, Far Afield prefer the knitted Polo which is very reminiscent of the 60s throughout the UK and Europe.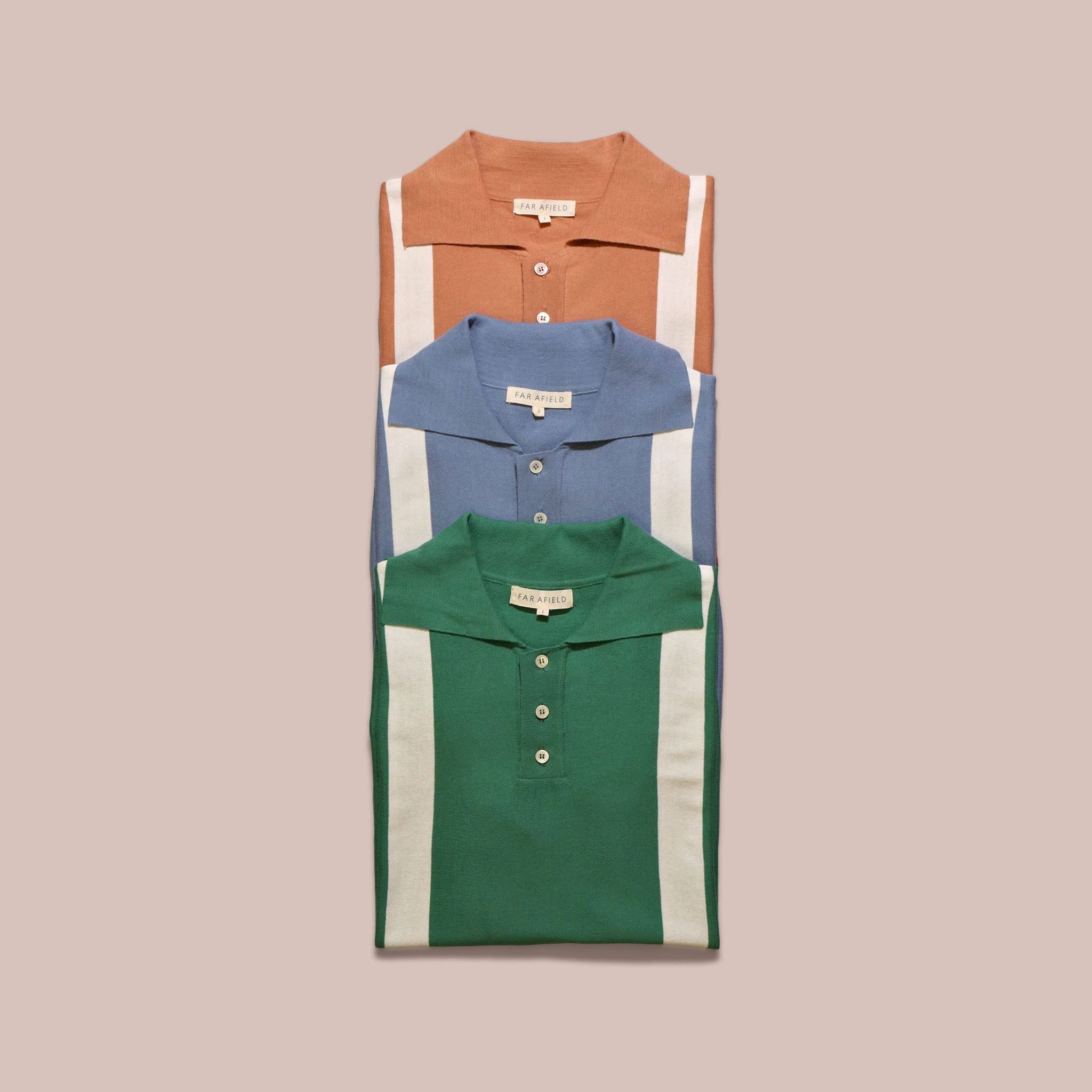 Shop the Far Afield collection here at Eastwood Ave. Menswear.