Steve - 21 / Mar / 2021
Introducing Edwin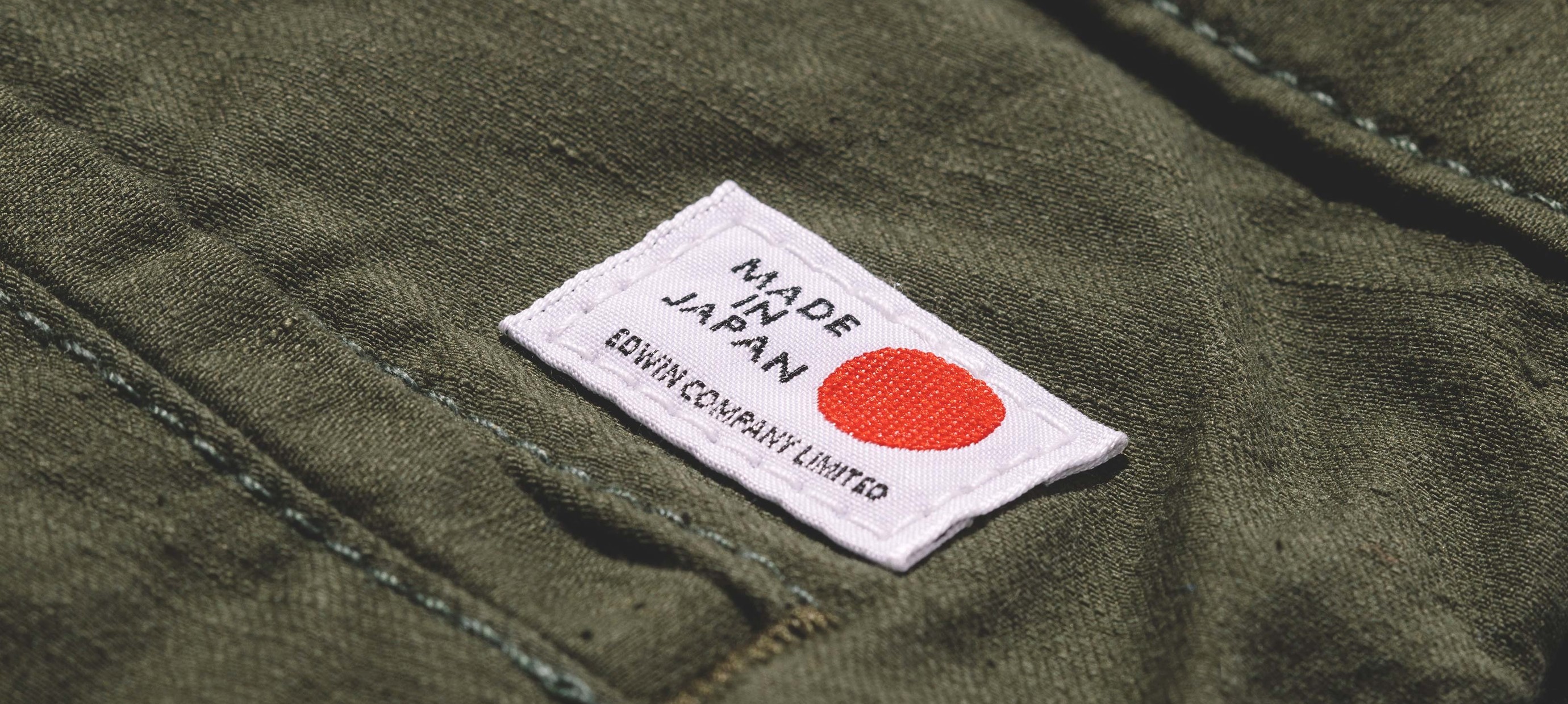 One of the most remarkable denim brands in the industry is Edwin Jeans. Established in Tokyo, Japan, in 1947, EDWIN is known for its authenticity, innovation and craftsmanship. Founder Tsunemi Yonehachi had a love of denim and was amongst the first merchants to bring vintage American jeans to Japan in the postwar era, setting off a national obsession with denim.
Tsunemi favoured the worn, aged denim of vintage American styles; this lead him to finish denim differently, to remove the need to wear in jeans to get that longed-for style. Thus, in 1961, inspired by a growing demand, EDWIN debuted the first made-in-Japan jeans.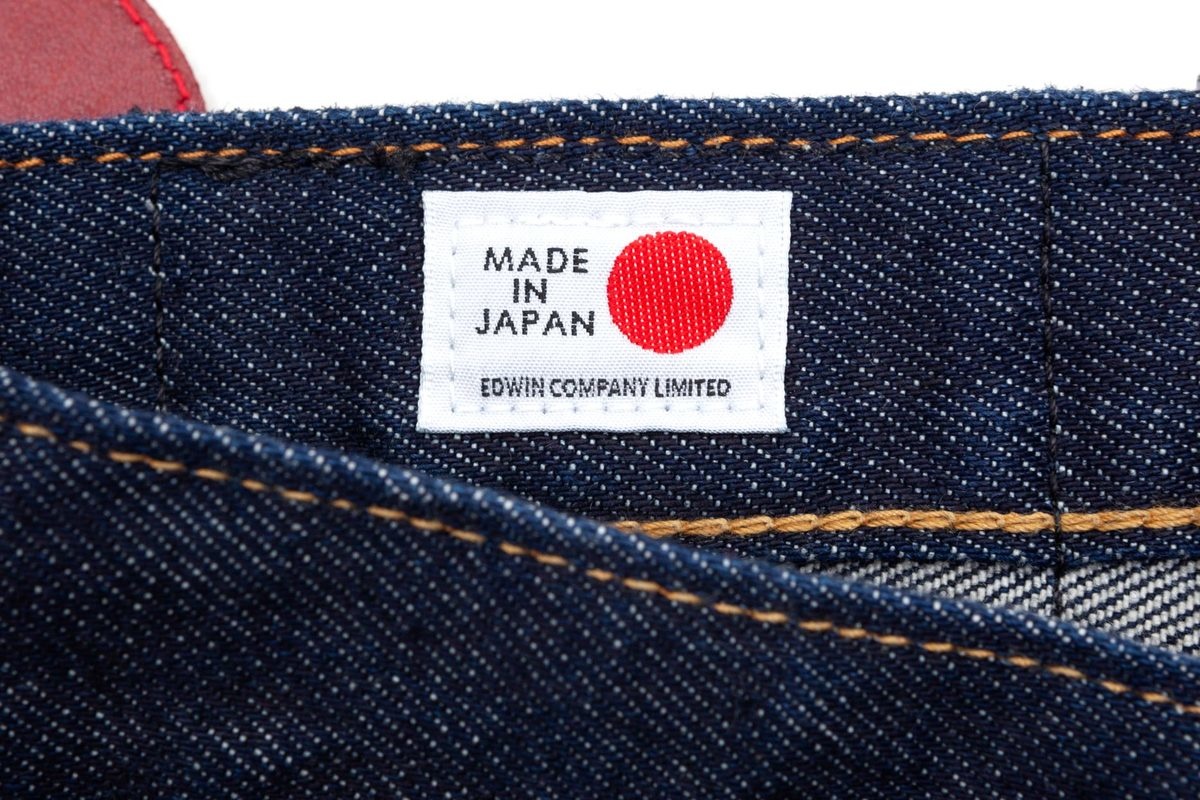 By the 1970s, EDWIN had established itself as a pioneer in denim manufacturing, experimenting with wash techniques in the EDWIN Wash House that impacted denim wash processes around the globe. Innovations included ONE WASH, a prewash process to eliminate shrinkage prior to purchase, and OLD WASH, a precursor to stone wash that reproduces faded colors through careful abrasion techniques for a lived-in denim look.
As the 1980s rolled in, he patented a technique that changed the world of denim forever; stone-washing, a technique that is used by denim manufacturers across the world, making Edwin jeans a pivotal part of denim history.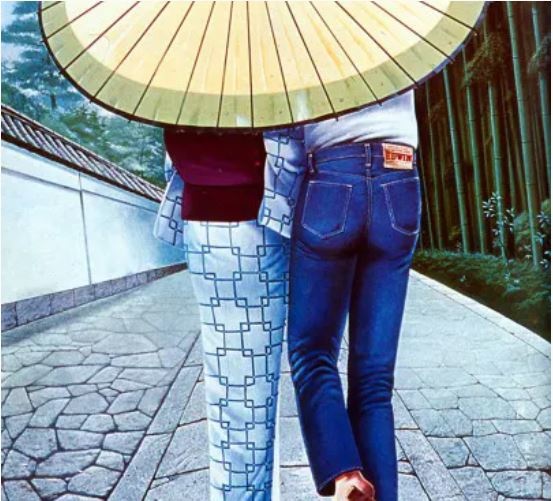 The brand is also well known for their own selvedge technique. Selvedge refers to the way that the denim is finished at the edge of the fabric; instead of a raw edge, the fabric is self-finished. Selvedge denim jeans can be spotted by the iconic white and red tape edge at the inner seam. Denimheads and industry people all agree that selvedge denim fades 'better' than non-selvedge denim.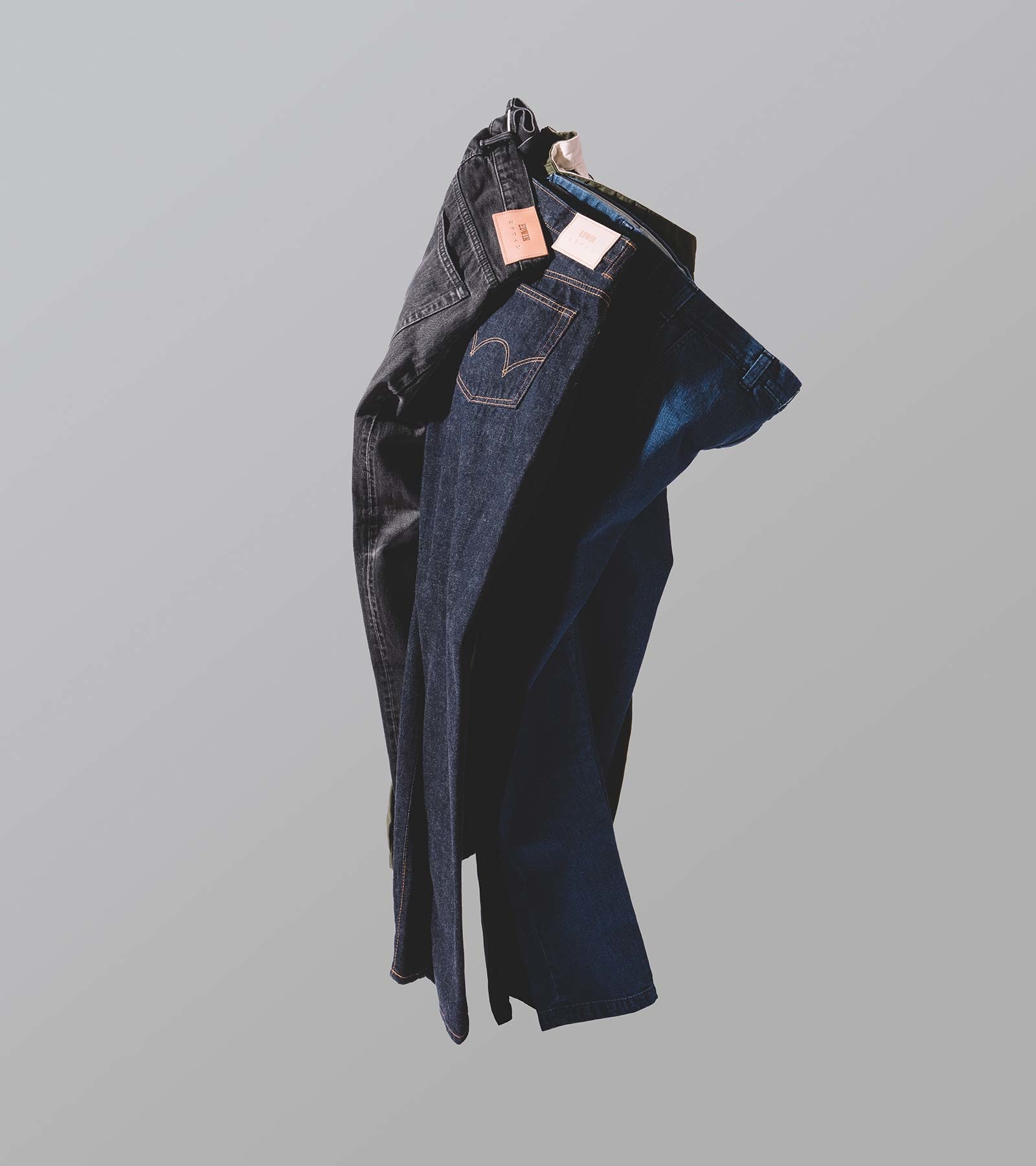 Today, EDWIN continues to set the gold standard in Japanese denim production, priding itself on the use of exclusive fabrics, revolutionary production technologies, state-of-the-art finishing and advancements in design and fit. The continue to combine thoughtfully designed jeans and innovation with sustainable manufacturing methods.
Shop the Edwin collection here at Eastwood Ave. Menswear.
EDWIN Care Instructions:
LOWER THE TEMPERATURE
Turn your jeans inside out and wash them in cold water. This helps the denim keep its color and shape, plus using cold water saves energy.
USE ECO-FRIENDLY PRODUCTS
Use a natural laundry detergent and a washing bag, which prevents the release of harmful microplastics into our oceans.
JUST ADD VINEGAR
Add a few drops of white vinegar when you wash your jeans for the first time after purchase, which helps denim maintain its color.
HANG CLOTHES TO DRY
Mindfully air-dry your jeans. The dryer and high heat is harsh on denim, while air-drying helps the fabric keep its shape and uses less energy.
WASH LESS
We recommend washing your jeans every 10 wears or longer for rigid denim; for stretch denim, wash to maintain fit.
SPOT TREAT OR FREEZE
In between washes, you can spot treat to remove stains. You can also put jeans in the freezer for a few hours to kill bacteria and neutralize odors.