Steve - 01 / Jun / 2020
Father's Day Gift Guide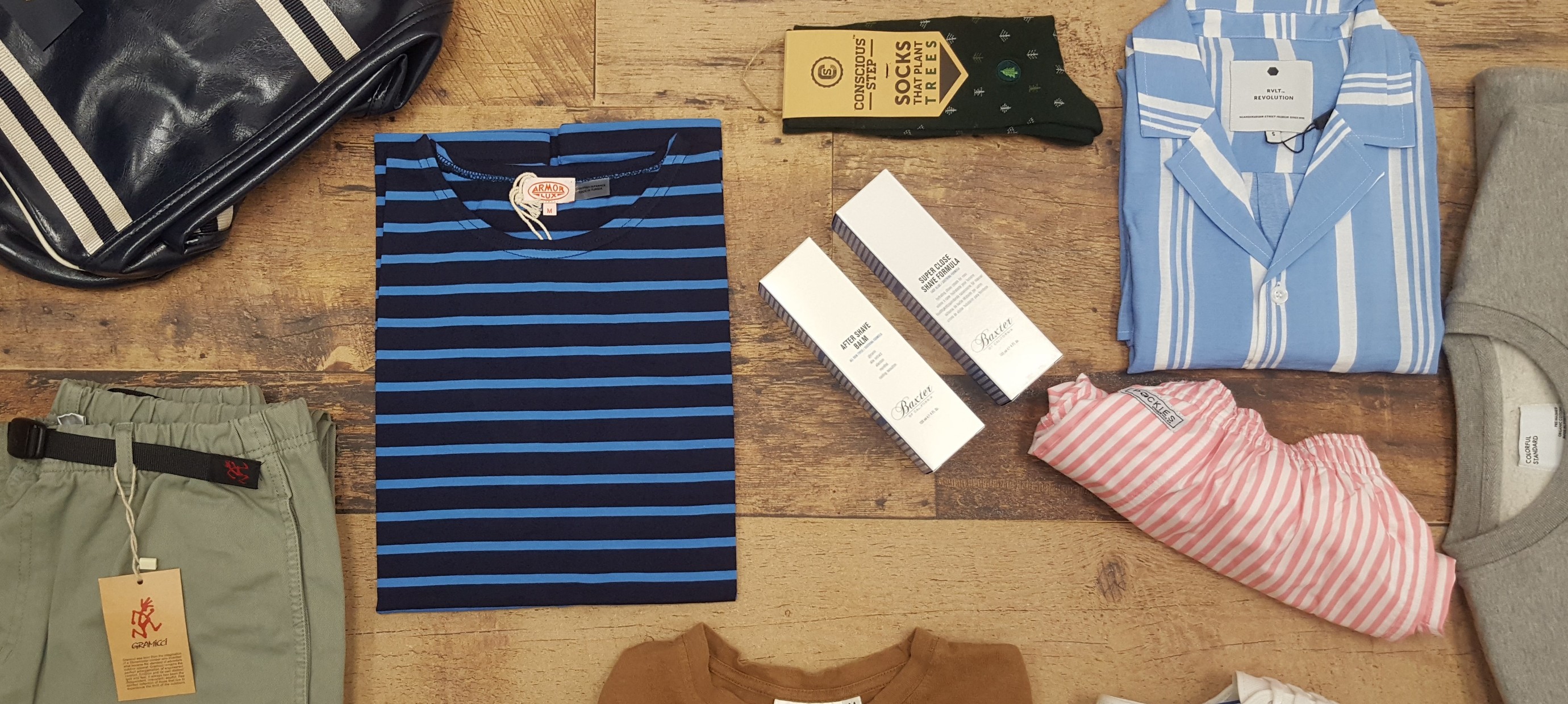 She may be a bit more reliable and keep the family on track, but your mum didn't let you have ice-cream for breakfast or steer the car home from the mailbox. Do you know who did though? Dad. Yeah, he may be hard work at times; he'll never admit he is lost, he'll never save 3 hours and read the instructions, but you wouldn't change him for the world. So on June 21st, you can finally say cheers for all the times he let you stay up past the first intermission, or let you have "just a quick go" on the chainsaw. Here's a few ideas to show your appreciation for the lovable fool, while also freshening up his wardrobe.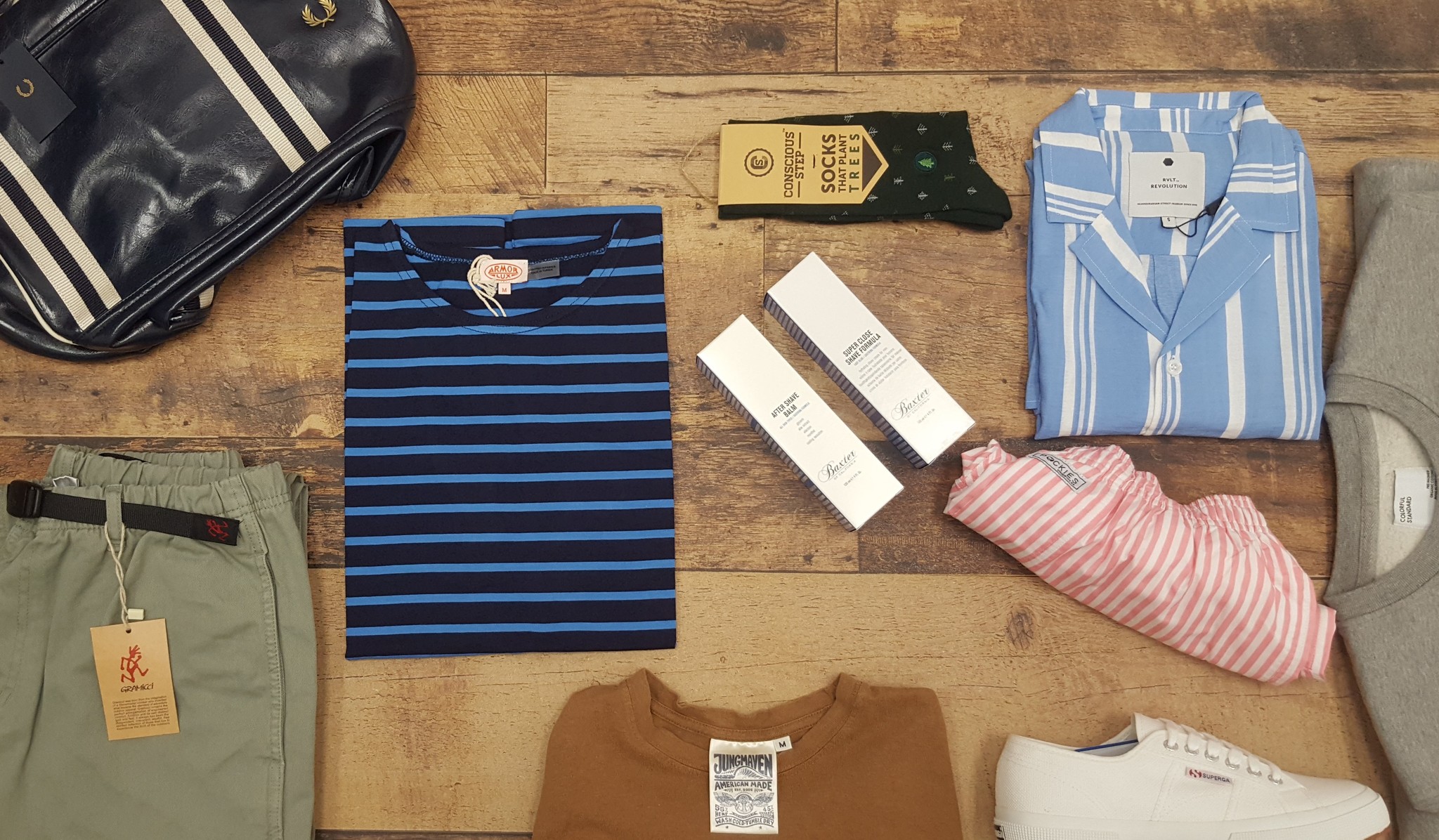 Let's start with the basics, socks. Admittedly, not the sexiest of gifts, but have you ever actually seen your Dad buy socks? Where do they come from? How does he still have any when the washing machine only gives half of them back? Well, not only can you help him have matching pairs, but you can help support a range of causes from planting trees to fighting Malaria to helping save LGBTQ lives with socks from Conscious Step.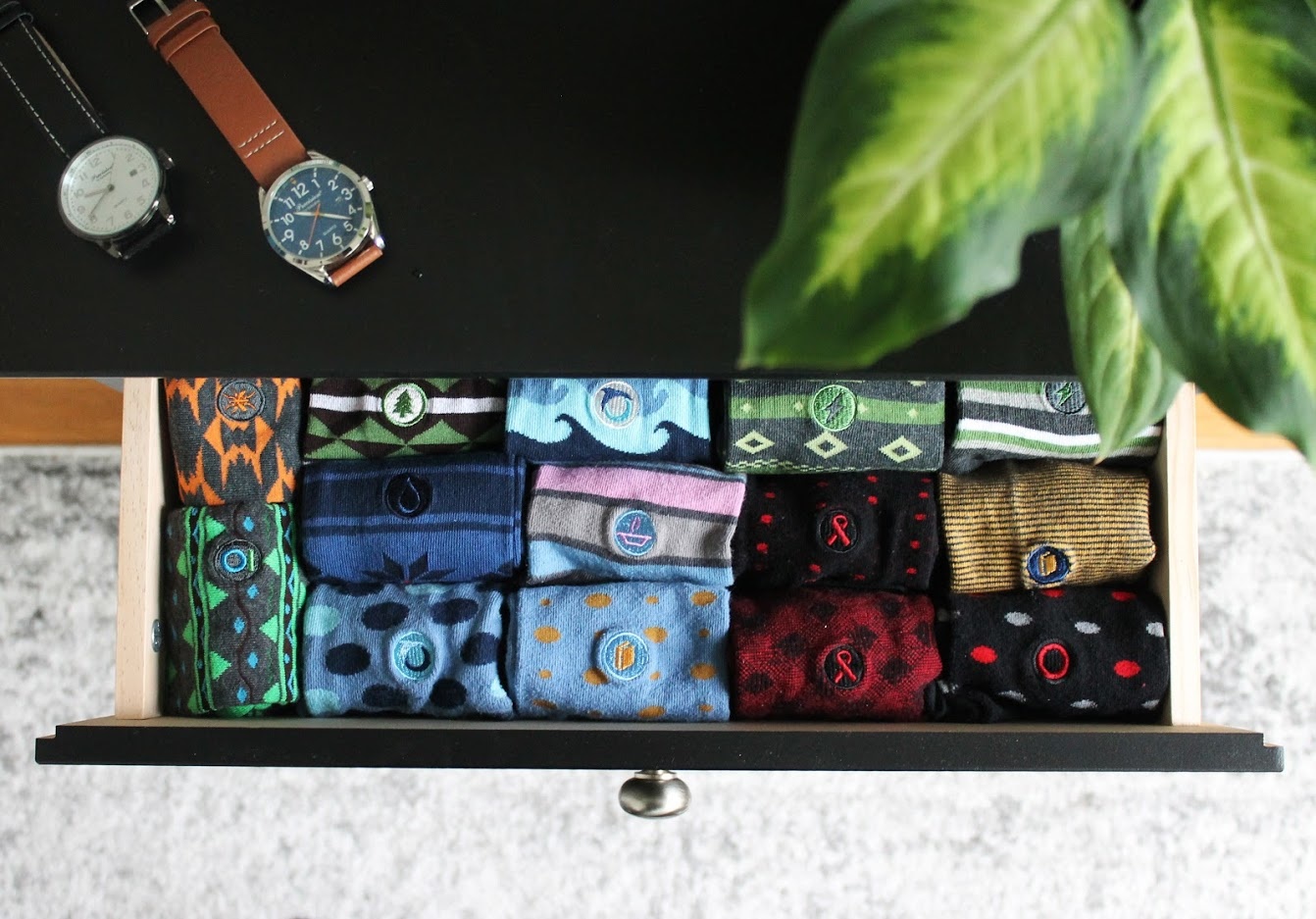 Just like socks, underwear is a quick hit as well. If you are bundling up a selection of smaller gifts, adding a pair of Pockies will go down a treat. Whether watching golf on a Sunday or hockey in the depths of summer (what a world we live in), he can relax with a beer in hand, safe in the knowledge the remote and his phone are never further away than his pockets. You see, Pockies are designed to be worn as either boxers or shorts for lazing around the house. He'll also love BBQ'ing in them. It's a win-win to be honest.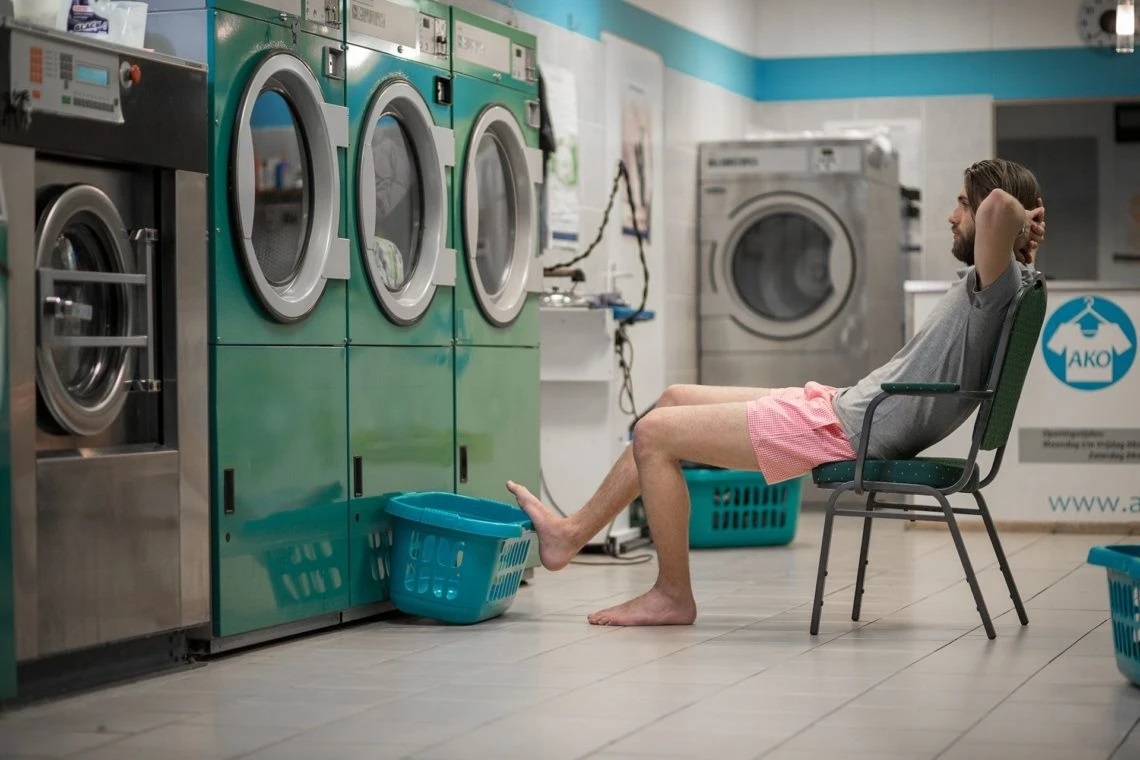 The award winning Super Close Shave Formula and Aftershave Balm from Baxter of California, will keep him looking trim and tidy for those date nights or small gatherings with friends. This gift will give him the finest, closest shave, and leave him with skin that is gently soothed, nourished, and protected from ingrown hairs after shaving.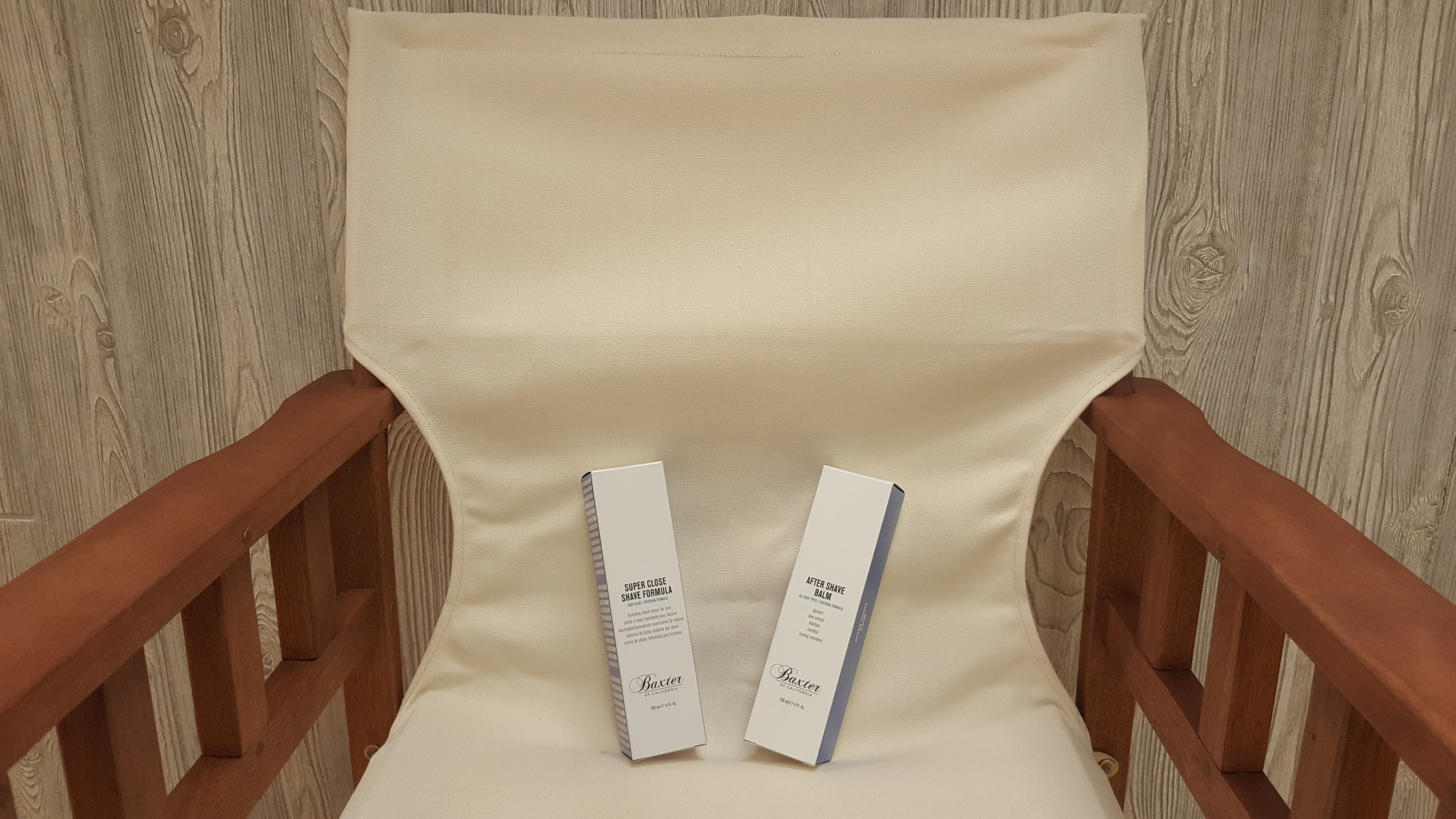 Is there anything that says Summer more than stripes? The Sailor T-Shirt from Armor-Lux offers a slightly wider crew neck collar paired with a versatile regular fit. For the Dad that isn't adventurous in his look, it doesn't feel too bold, but will provide a healthy splash of colour to any wardrobe. The Brittany based label are at the top of the tree when it comes to the Breton tee. A perfect choice for the summer months.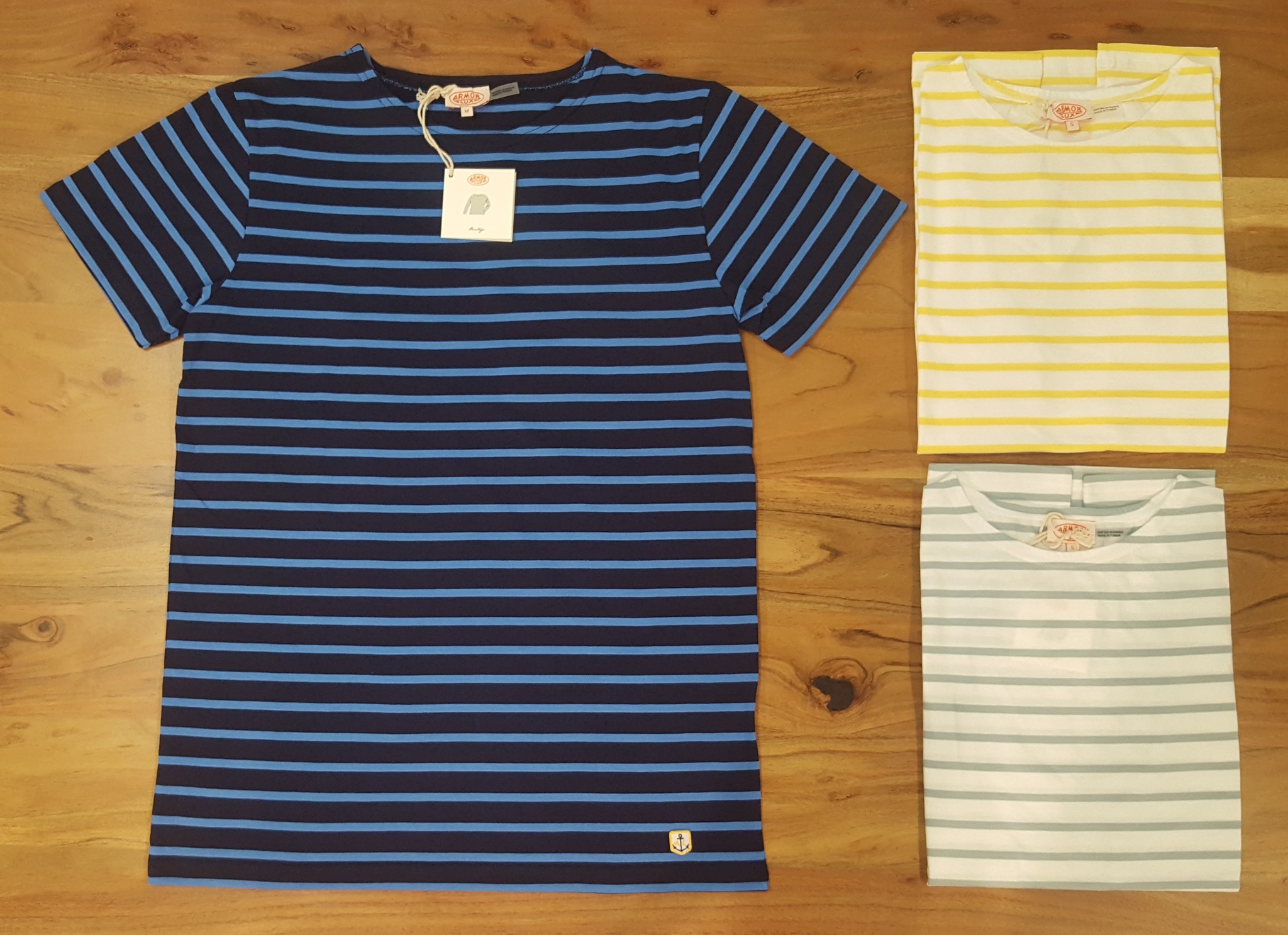 Talking about a splash of colour, the crew neck sweatshirt from Colorful Standard will compliment any outfit. Whether paired with jeans, shorts, trainers, flip flops or boots, the crew neck's versatility makes it an easy choice. Crafted in Portugal and made from 100% organic cotton it is sustainable, colourful, uncomplicated and extremely comfortable. When the sun starts to go down at the beach, the old man will be happy to have this available.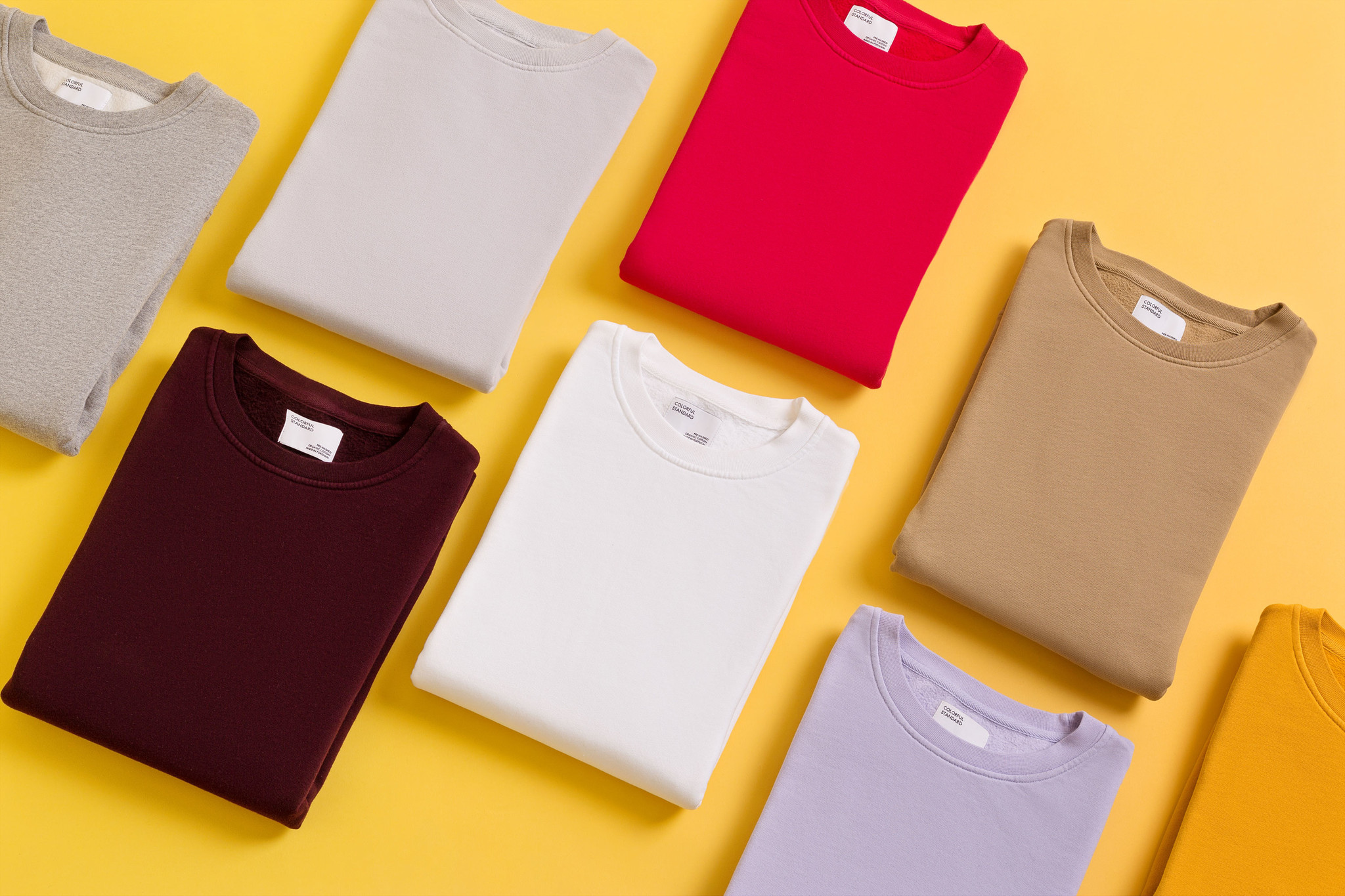 The versatile Jungmaven Long Sleeve Pocket Tee in Coyote provides him with the ultimate comfort piece. Made from a sustainable Hemp/Organic Cotton blend, the Tee is both season-less and durable. Easily paired with shorts and flip flops or jeans and shoes, providing him with plenty of wearing opportunities.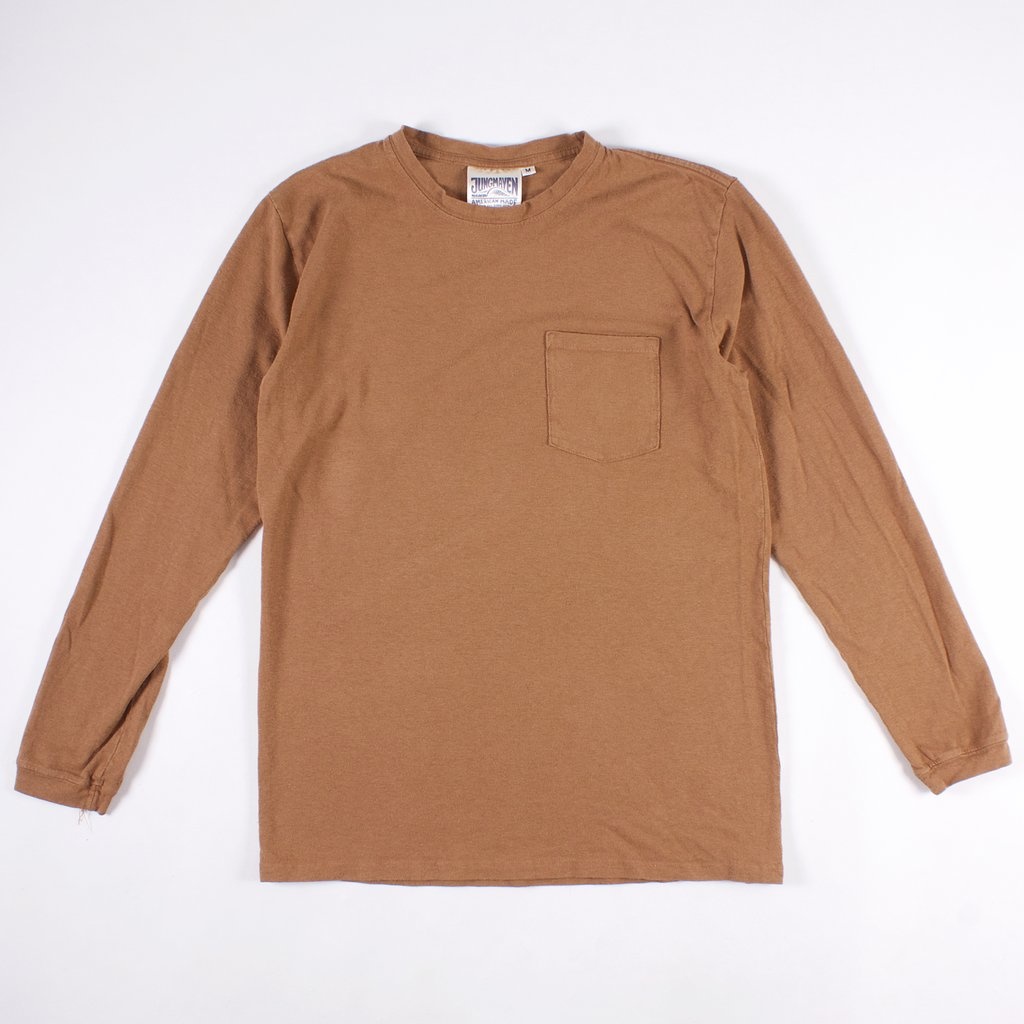 If you're fed up of seeing him pull out his collection of Hawaiian shirts every summer, the striped Ravn Shirt from RVLT provides a nice compromise. Carrying a camp collar, it will provide him with all the easy comfort of a Hawaiian shirt, but without the gaudy designs he loved in the 80's.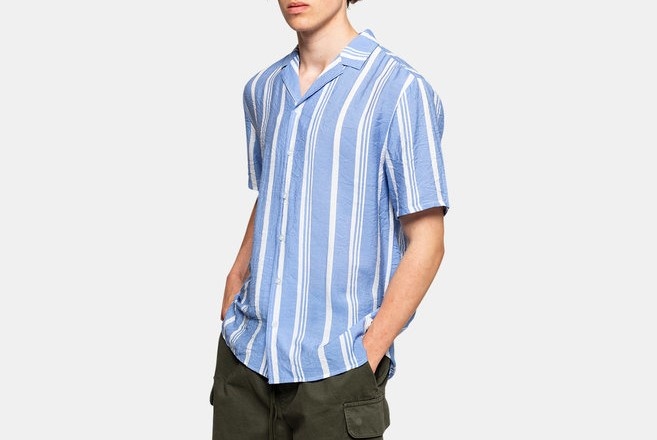 If the bloke in your life is always on the go, the Gramicci Pants in Khaki Grey will provide him with the look and comfort that he deserves. Also available in various cuts, shapes and colours, the versatility of Gramicci pants will make him question why he sat through so many pant-less Zoom meetings.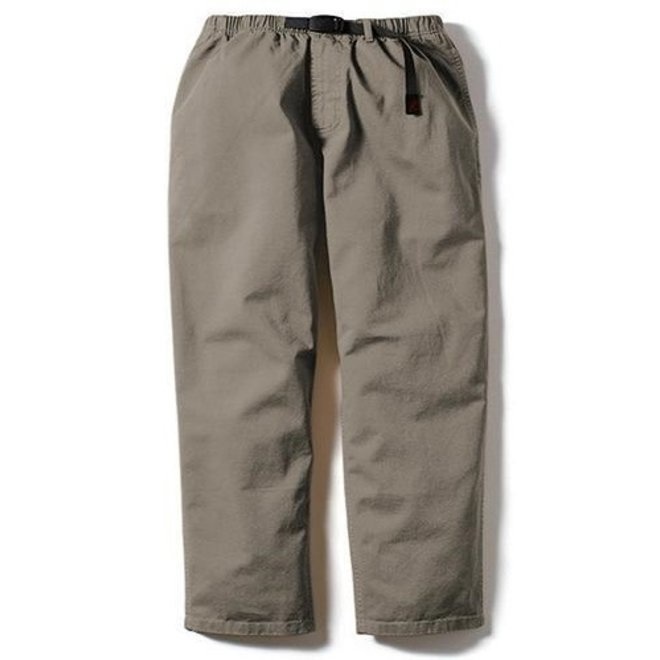 Now that summer is approaching fast, he'll need to spruce up his footwear options. The Cotu Classic sneakers from Superga will take him from downtown to the beach, from the office to the bar, or from the high street to the park. The Cotu Classic shoe has a cushioned footbed which provides sustained comfort for all-day wear, so the kids can run him ragged.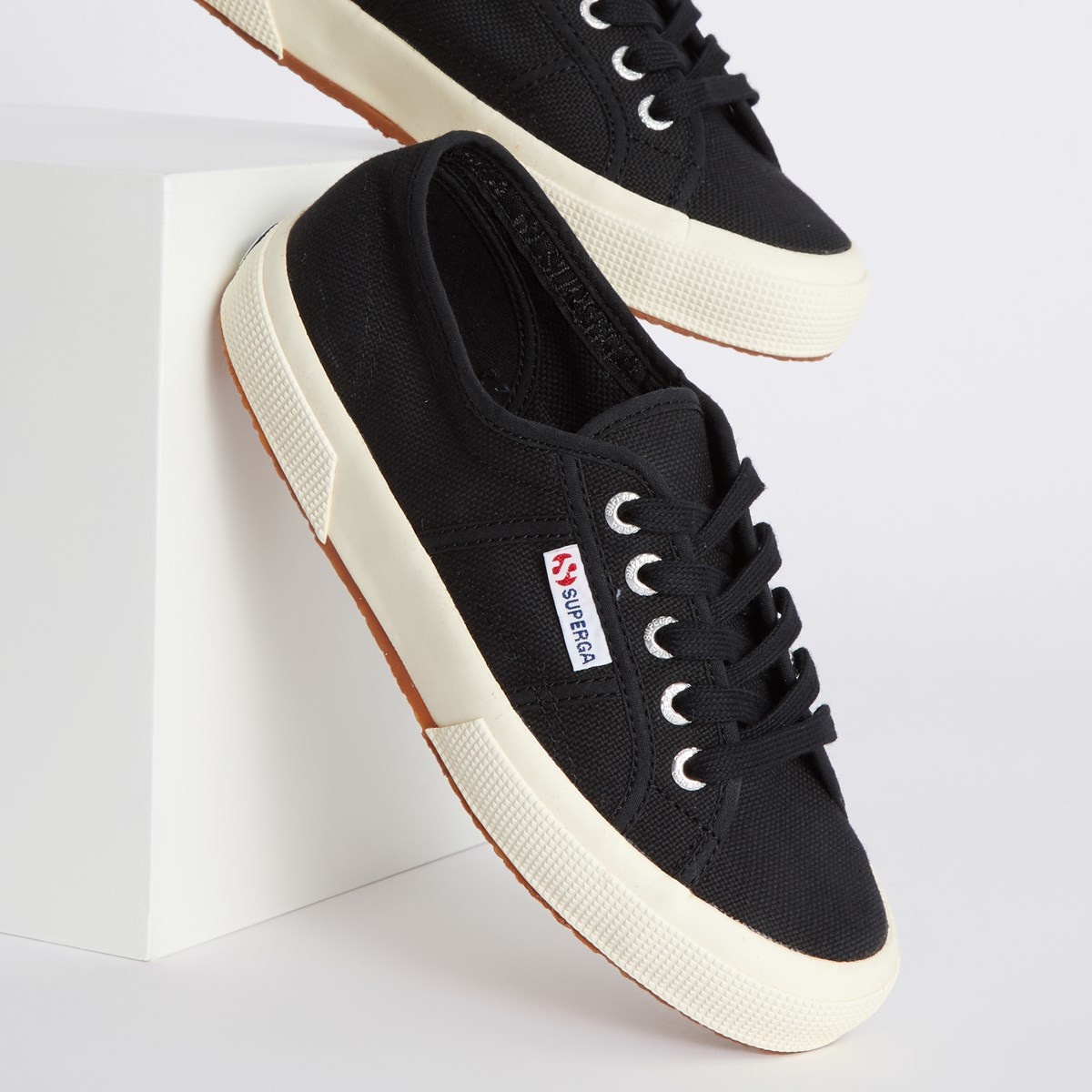 For the Dad who goes to the gym, the Fred Perry Classic Barrel Bag is ideal. It's also great for work; he can store his laptop, keys and wallet, lunch, a tie, and an extra pair of shoes for the dreaded budget presentation. Featuring a double zip closure, an outer slip pocket, and a zip compartment, it has room for all the necessities the modern man requires.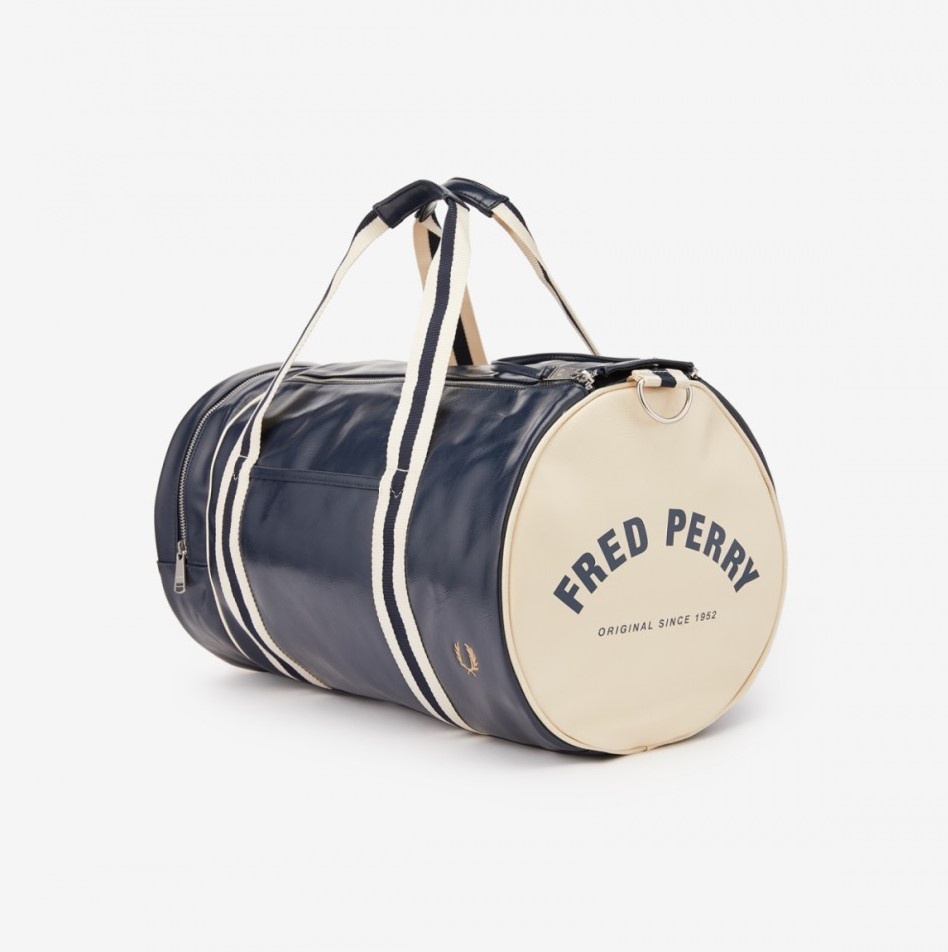 And one last idea for the Dad who doesn't mind a slightly bolder look. The Ditsy Floral Print Shirt from Original Penguin carries a bit of pop. Covered with tiny multi-colored flowers, the shirt is ideal for everything from a casual Friday at work to a relaxing stroll on the beach. Worn with jeans or a pair of shorts from Gramicci, the look has summer written all over it.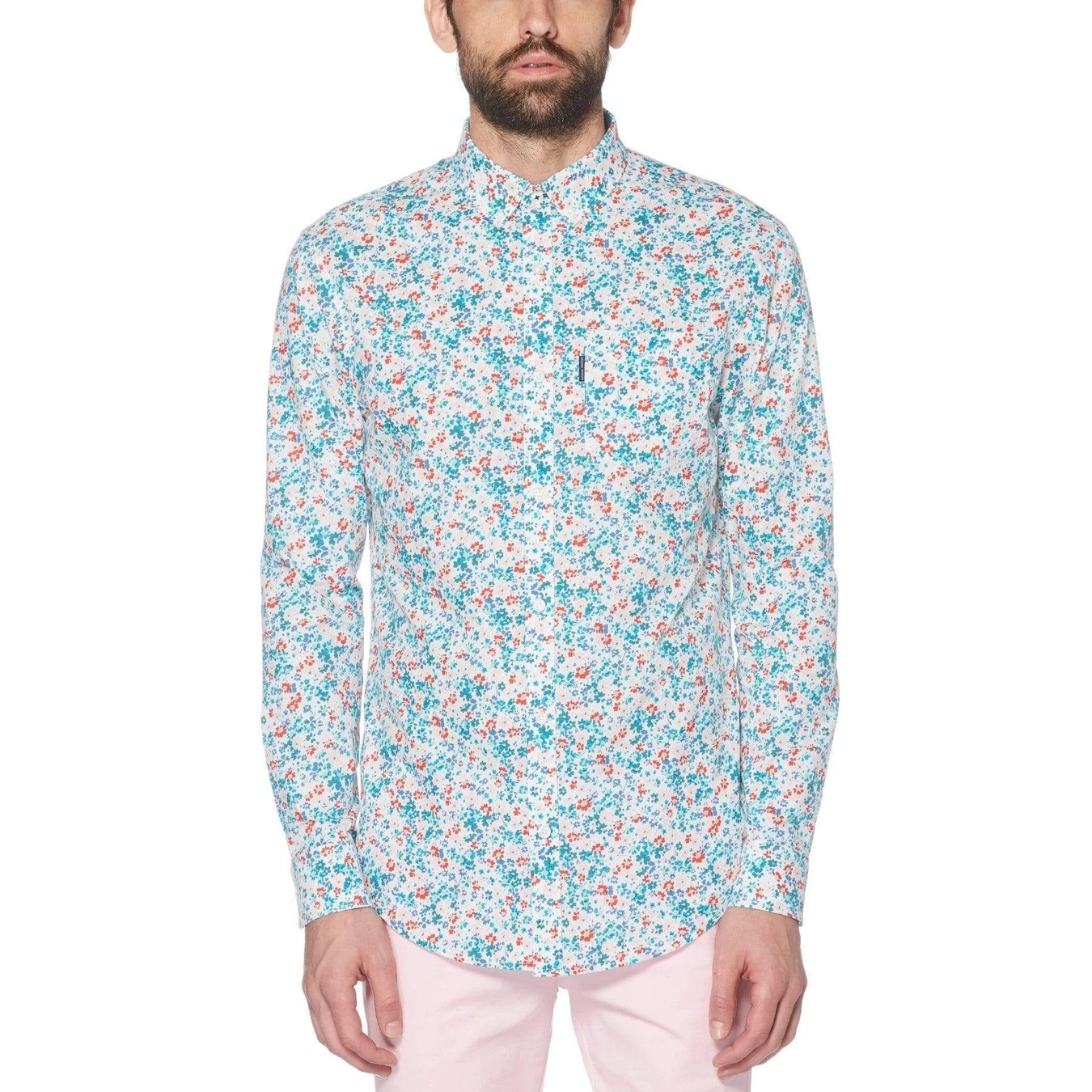 And if the fella is just to hard to buy for or enjoys going shopping himself, why not pick up an Eastwood Ave. Menswear gift card in store and let us help him find something he loves.