Steve - 06 / May / 2020
Welcome to Eastwood Ave. Menswear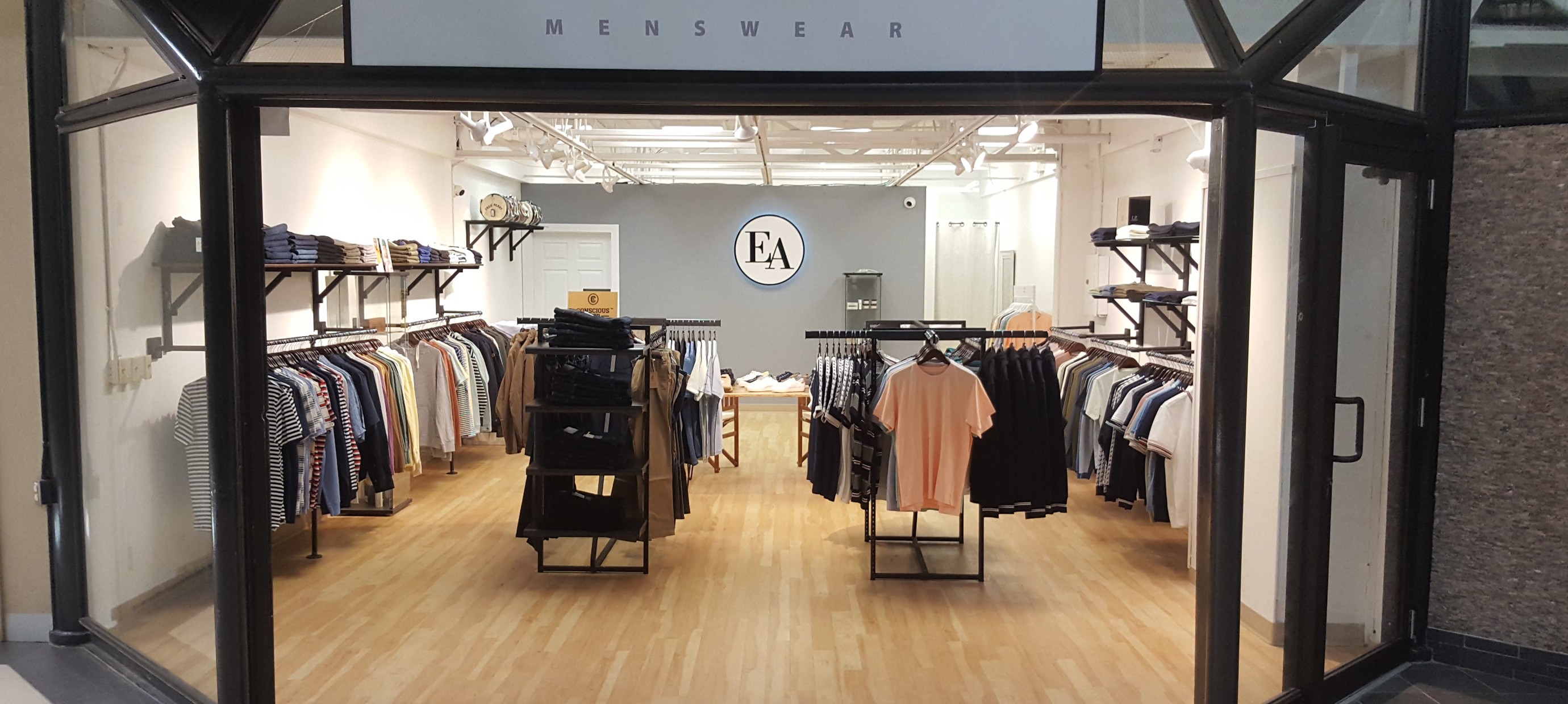 As the Modfather, Paul Weller, once said "There's more to distract people isn't there? When I was a kid there was music and football and clothes. And that was kind of it, really. Those three things defined you as a person".
Clothes. Music. Football.
That was it for me. Me and 99% of blokes of my generation growing up in England. All three intertwined. All as equally important as each other.
For us from towns that resembled Coronation Street more than Downton Abbey, that's really all there was growing up. We'd happily do a fortnight of 12 hour shifts from 6:00pm-6:00am if it meant saving enough money to buy the new Oasis album and the Stone Island sweater we had our eye on. We'd happily live off cereal for a week if there was an Aquascutum or Fred Perry shirt we absolutely needed to own, and the new Ocean Colour Scene album was out the same week. Weekends were always set aside for the pub and football, both watching and playing.
15 years on, having immigrated to Canada, gotten married and had two girls, those three things still resonate with me. The pub time and playing/watching football have taken a hit, but the clothes and music are still just as important.
And that's where Eastwood Ave. Menswear comes in.
Named after the street I grew up on in England, EAM brings together European/British fashion and their North American counterparts. Offering men's apparel that isn't widely available on the East coast of Canada, both in brands and styles, Eastwood Ave. Menswear will provide an alternative to the more frequent haberdashery style of men's apparel shops. We'll continue to search for opportunites to expand our brand roster with brands that represent the same quality, attention to detail and new ideas that we already offer.
Going forward, we'll use this space to introduce the brands, detailing their origins, principles, designs and their impacts on society. We'll also style some outfits and offer ideas on how to pair garments with other pieces. And finally, we talk music. Taking a look back at albums that defined a generation, songs that transcended being just a song, and any new albums that catch our eye. We'll save you any rants about football.
Thanks for reading and we hope to see you soon.
Cheers,
Steve