Steve - 02 / Dec / 2020
The Christmas Guide
As Andy Williams once sang, It's the most wonderful time of the year. Excitement in the air, snow on its way, kids doing what you ask of them for 24 straight days, the World Juniors right around the corner, and four straight weeks of Christmas songs wherever you go. It can also be a stressful time figuring what to get your husband, partner, boyfriend, father, son or brother. Here at Eastwood Ave. we want to help you with some suggestions. Whether it's a main gift or a stocking stuffer you're looking for, we've got you covered. And as it's Christmas, we're going to throw in our top 12 Christmas songs you can put on while doing the wrapping. So here goes:
1. Fairytale of New York - The Pogues
2. I wish it could be Christmas everyday - Wizzard
3. Merry Christmas everybody - Slade
4. Do they know it's Christmas - Band Aid 20 
5. Merry Xmas (War is over) - John Lennon
6. Step into Christmas - Elton John
7. Wonderful Christmastime - Paul McCartney
8. All I want for Christmas is you - Mariah Carey
9. Feliz Navidad - Jose Feliciano
10. It's beginning to look a lot like Christmas - Perry Como
11. Let it Snow, Let it Snow, Let it Snow - Dean Martin
12 White Christmas - Frank Sinatra
And the best Christmas movie you ask? Easy - Love Actually.
---------------------------------------------------------------------------------
Anyway, let's get to the suggestions and start with some stocking stuffers.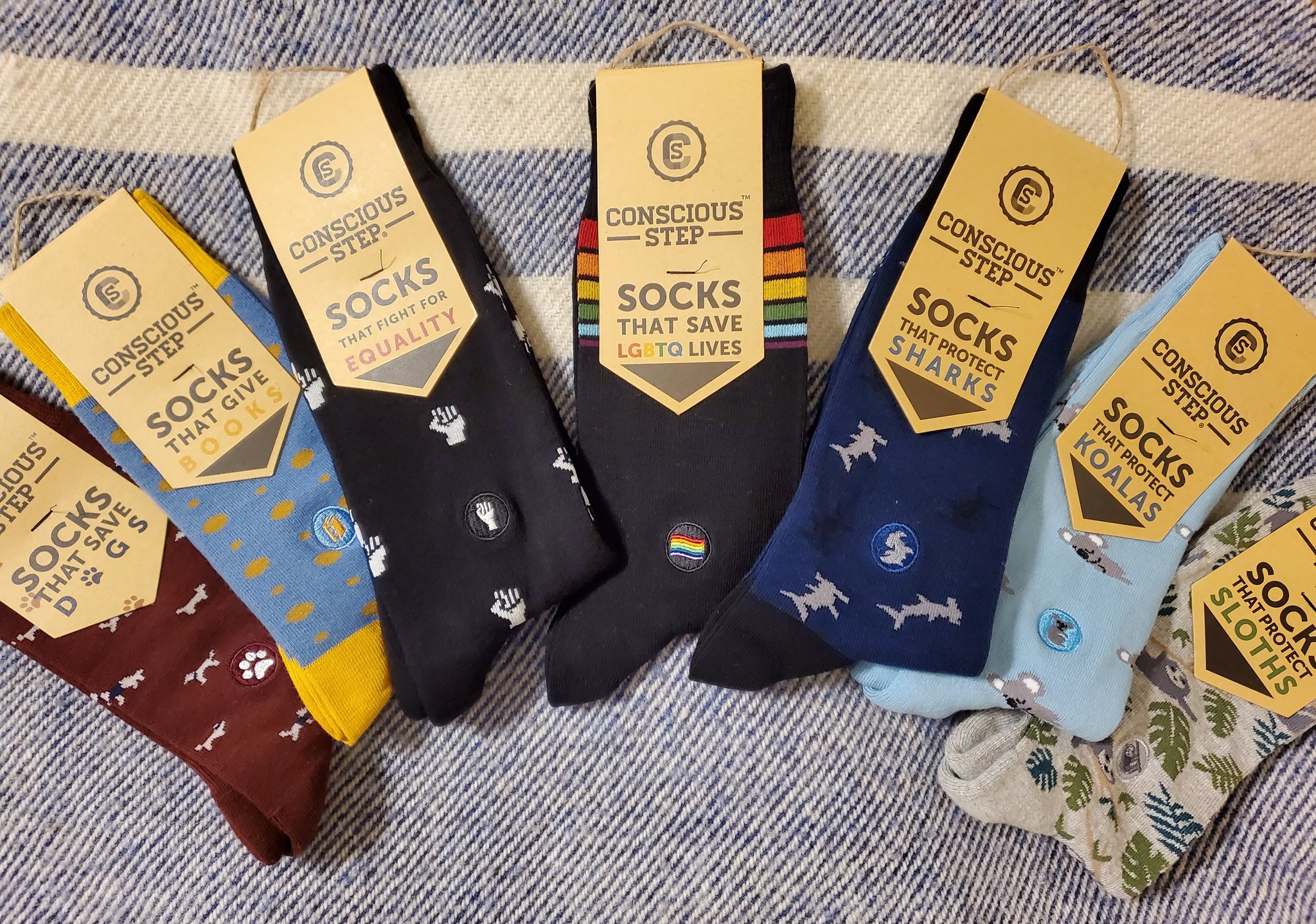 Socks - Conscious Step partner with the official charity for the cause they support. There are a wide range of causes, from fighting for equality, to protecting koalas, to providing relief kits. On top of supporting great causes, the sock themselves are 100% vegan and animal friendly, extremely comfortable and carry some great designs. You can view the full collection from Conscious Step.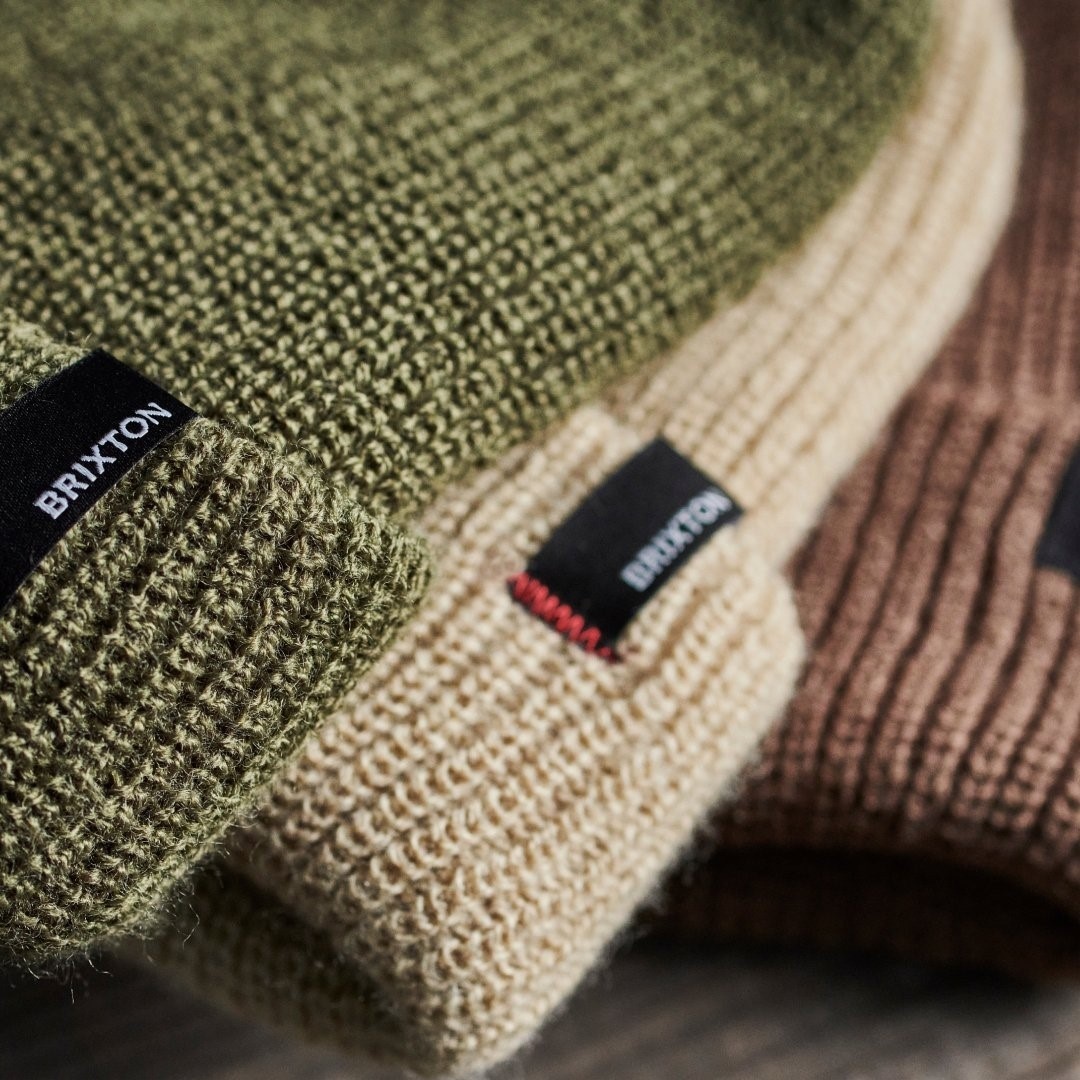 Beanies - A perfect stocking stuffer. Whether it's the 100% Merino Wool Beanie from Colorful Standard, the Heist Beanie from Brixton or the full-on winter Clissold Beanie from Penfield, there's a style and colour for every occasion. You can view the full collection here.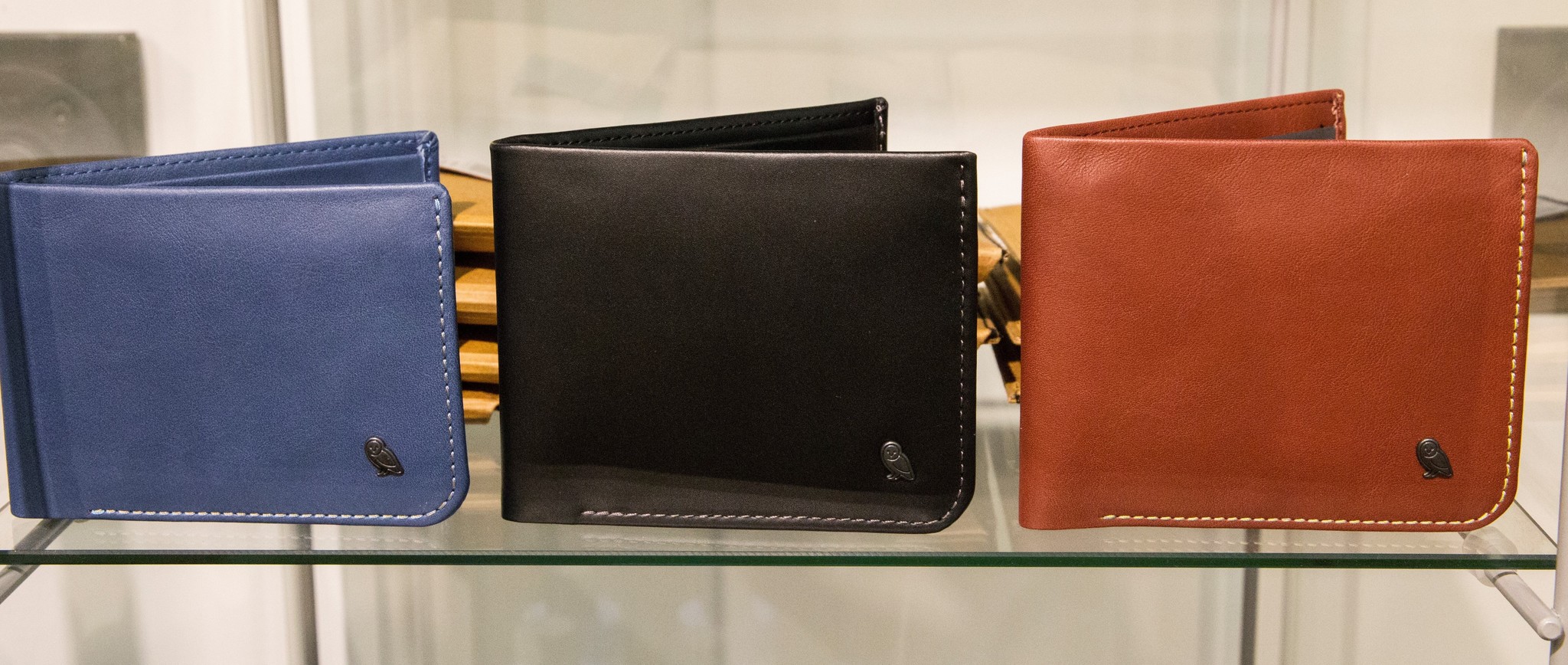 Bellroy - Expertly crafted from materials based on a balance of functionality, durability and their ability to age gracefully, Bellroy products look sleek, modern and carry that attention to detail we all appreciate in our accessories. The leather used is environmentally certified and sourced only from gold-rated Leather Working Group tanneries. You can view the full Bellroy collection here.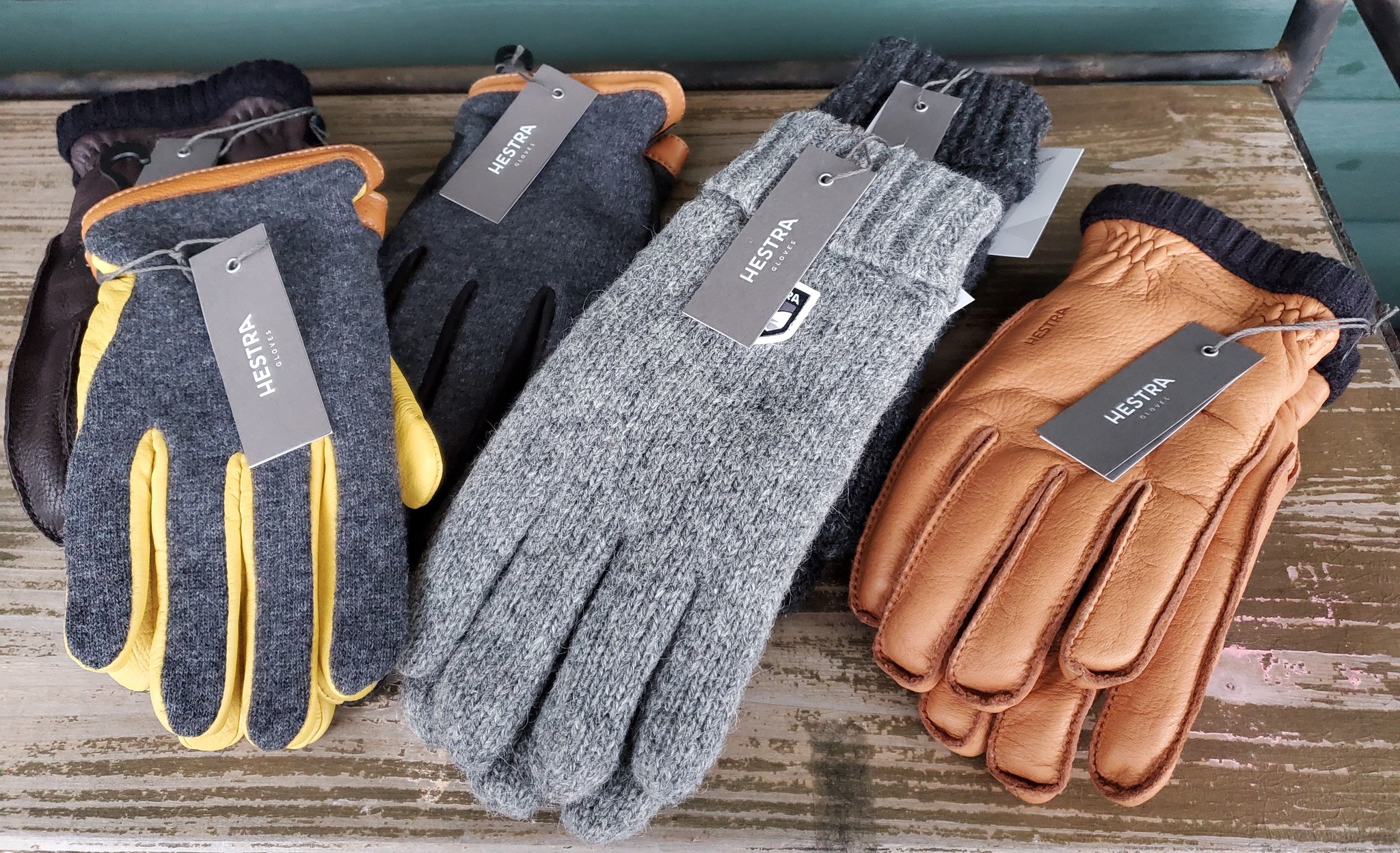 Gloves - Hestra gloves combine stylish aesthetics with durability for skiing, outdoor recreation and leisure. For over 80 years, they have been developing gloves that provides warmth, protection and fingertip sensitivity in the most varied conditions, each using premium materials and flawless build quality. Several of their models are handmade by some of the most experienced glove makers in Europe.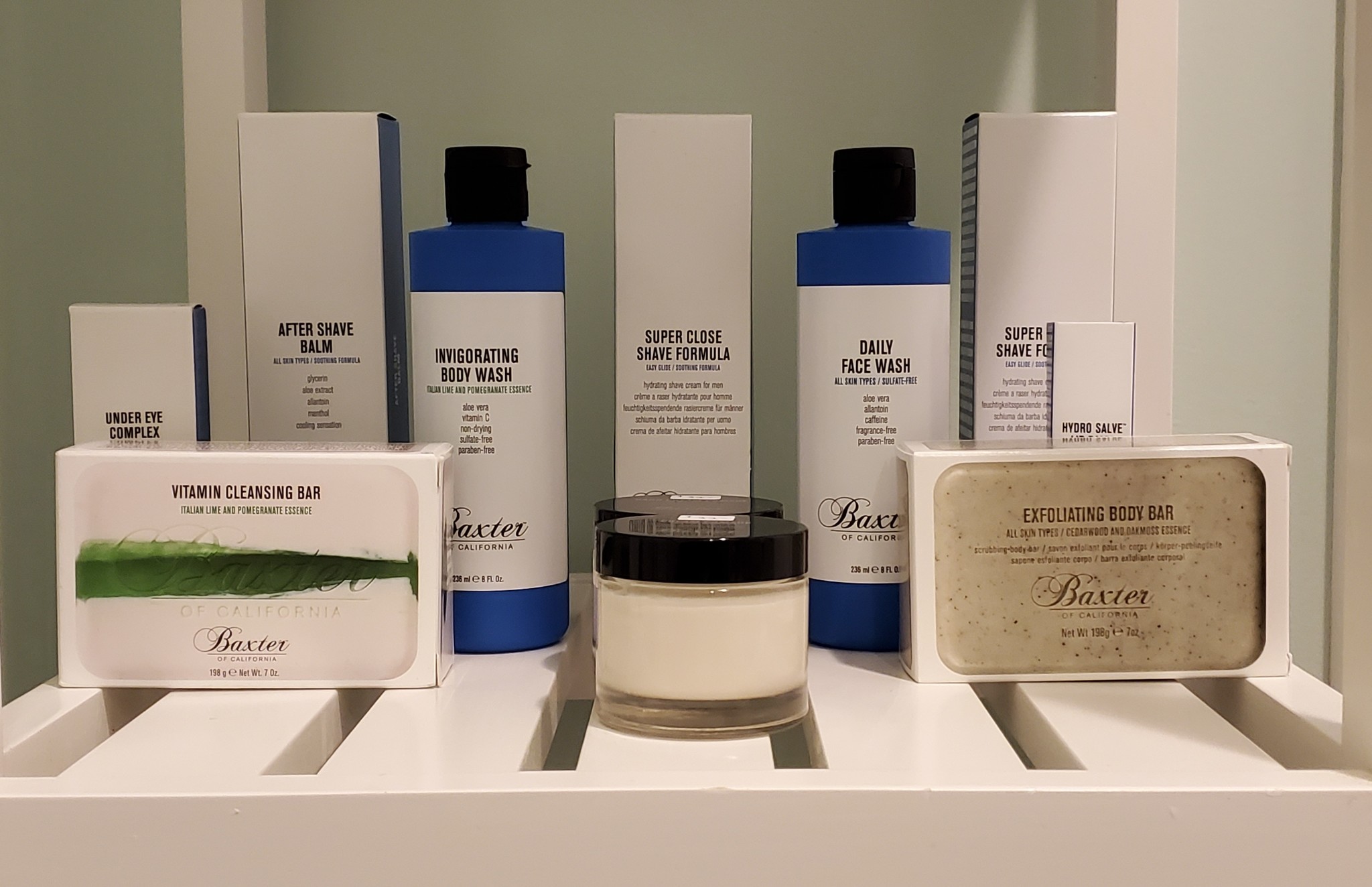 Everyday essentials - Baxter of California offer a thoughtfully curated collection of superior hair, skin, and shave essentials that are designed to unleash a gentleman's best self. A curated collection of grooming must-haves is available at Eastwood Ave. Whether it's After Shave Balm or an Exfoliating Body Bar, fill his stocking with these essentials. 
For larger gift ideas, we have a wide range of polos, shirts, knits, jackets and footwear.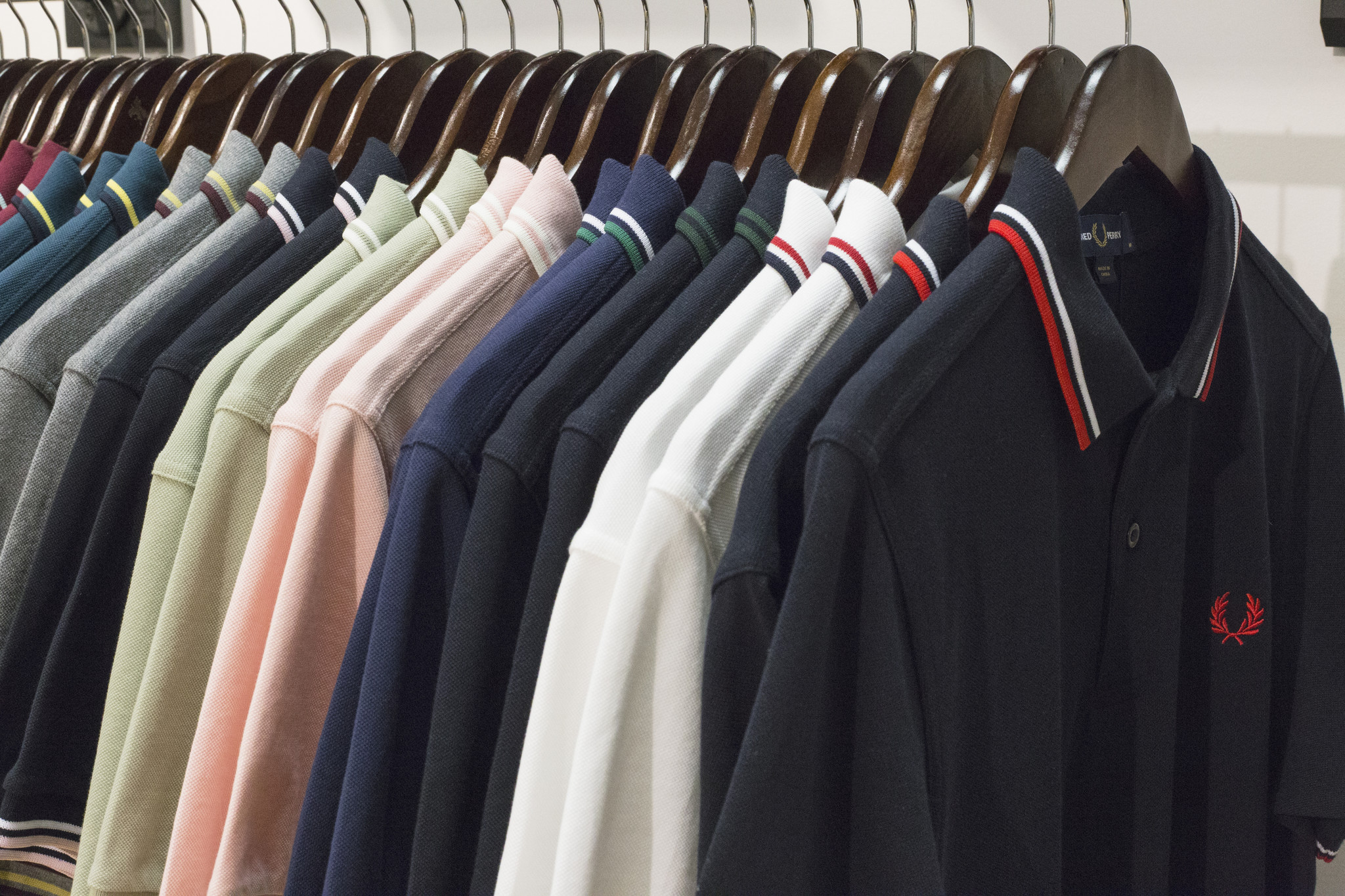 The Fred Perry Polo Shirt - Ever since the 1950s, the Fred Perry Polo Shirt has been appearing on the backs of a whole host of sub-cultures in Britain and Europe. With a focus on lightweight functionality, the twin-tipped collar and cuff can be paired with any look. Whether it's for leisure or in the office, it carries that versatility we look for, with it being smart enough for the day and casual enough to wear all night.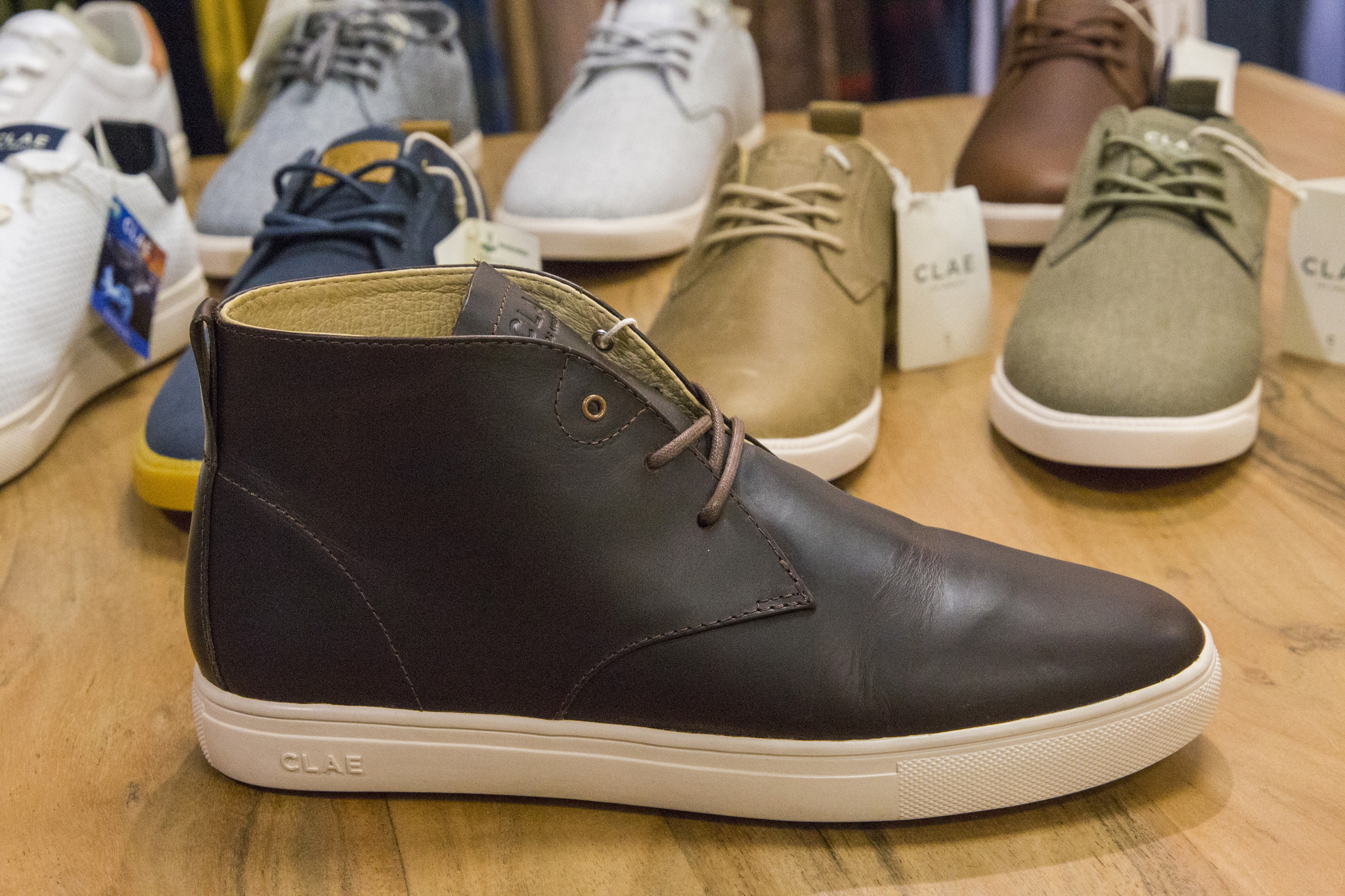 Clae footwear- Clae is widely known for their fresh approach to footwear, bridging the gap between sneakers and shoes by modernizing classic silhouettes. Insanely comfortable and versatile complimenting a modern man's wardrobe and life. If you're looking for footwear that is designed for everyday living, while offering style and comfort, Clae is the brand for you. You can view the collection here. 
Heavy gauge knits from Revolution - Crafted from 100% organic cotton, these beauties carry a heavier gauge knit to add some warmth through the winter months. If the man in your life isn't into chunky knit sweaters, these guys offer a great alternative. Whether he pairs it with a shirt or a simple tee and jacket, he'll stay nice and warm, while also adding some 'pop' to his outfit.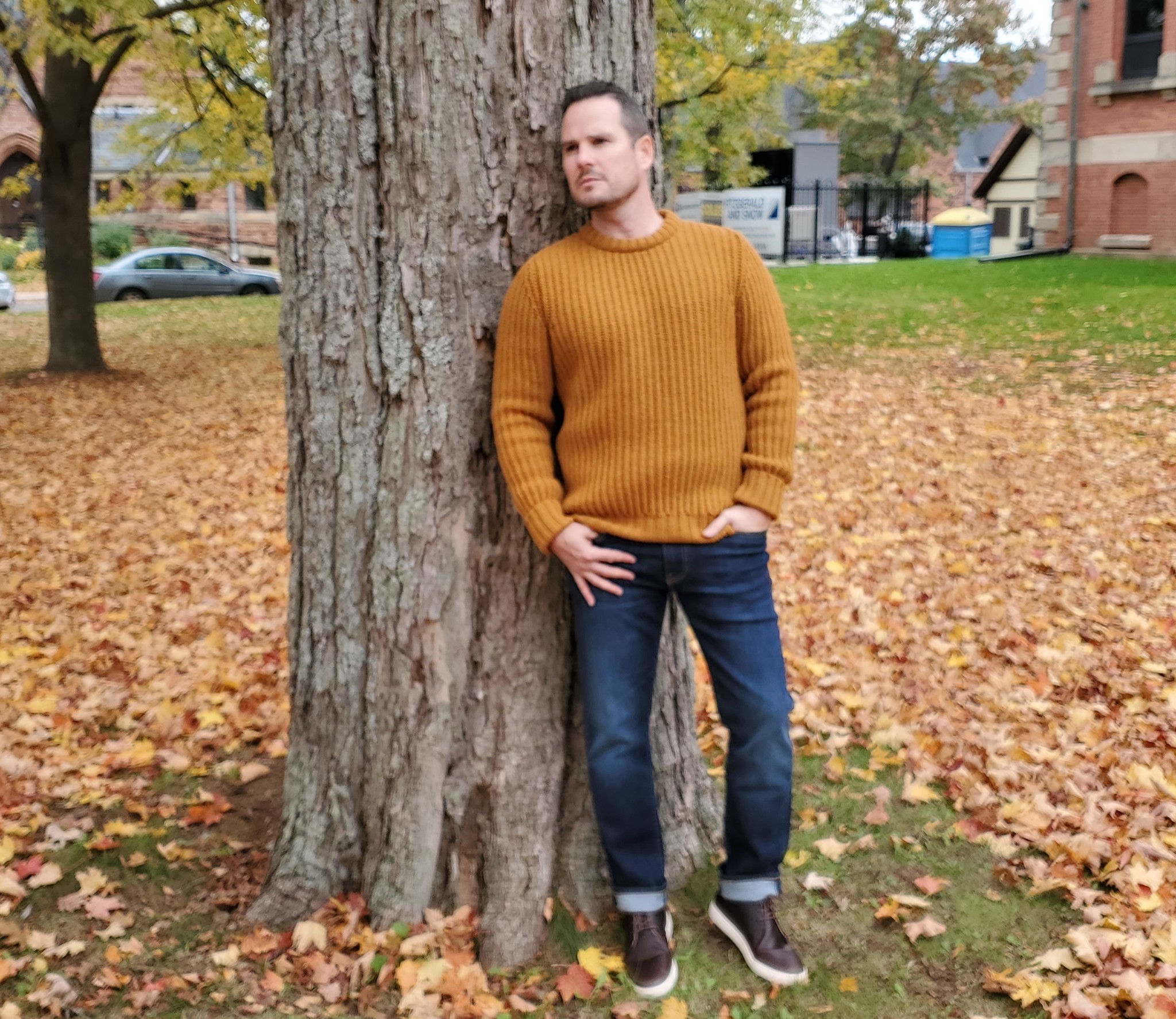 Far Afield Tanner Ribbed Knit - A super chunky ribbed jumper made from a blend of Italian fine wool. This classic fisherman-inspired pullover features contrast neck, cuffs and hem, and is perfect for fall and the depths of winter. It'll keep him warm and cozy while he's out playing with the kids, or shoveling the driveway. He'll never complain about the cold again.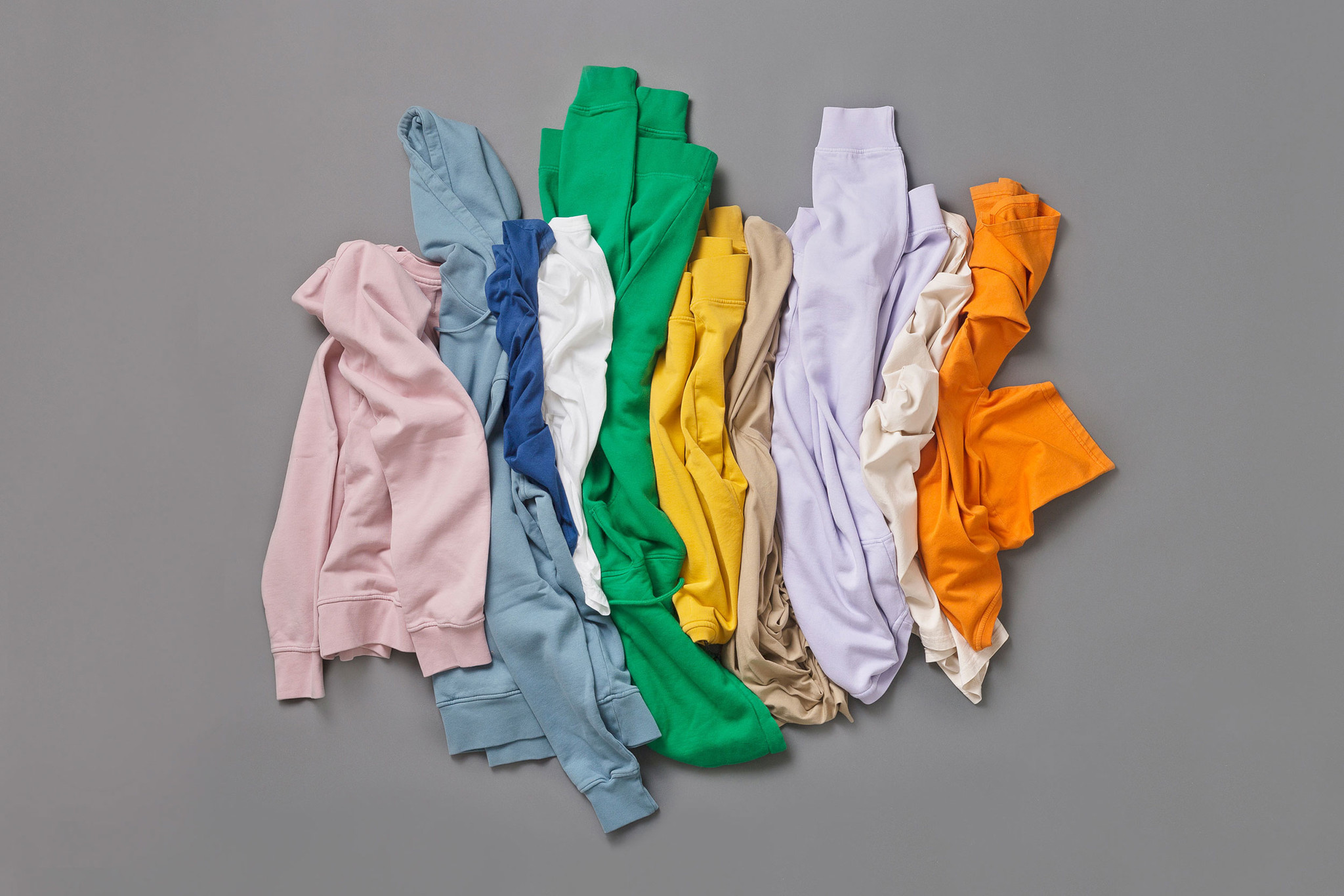 Colorful Standard - Everyone's faviourite cozy clothing brand. Crafted in Portugal from 100% organic cotton, and full of vibrant colours to pick from. Or, if the man in your life prefers earthy tones, we have those too. Pair up hoodies, crew necks, tees, sweatpants and beanies, or go for contrasting colours. The choice is yours. All garments have been pre-washed, so that they do not shrink or pill when you wash them. You can view the full collection here.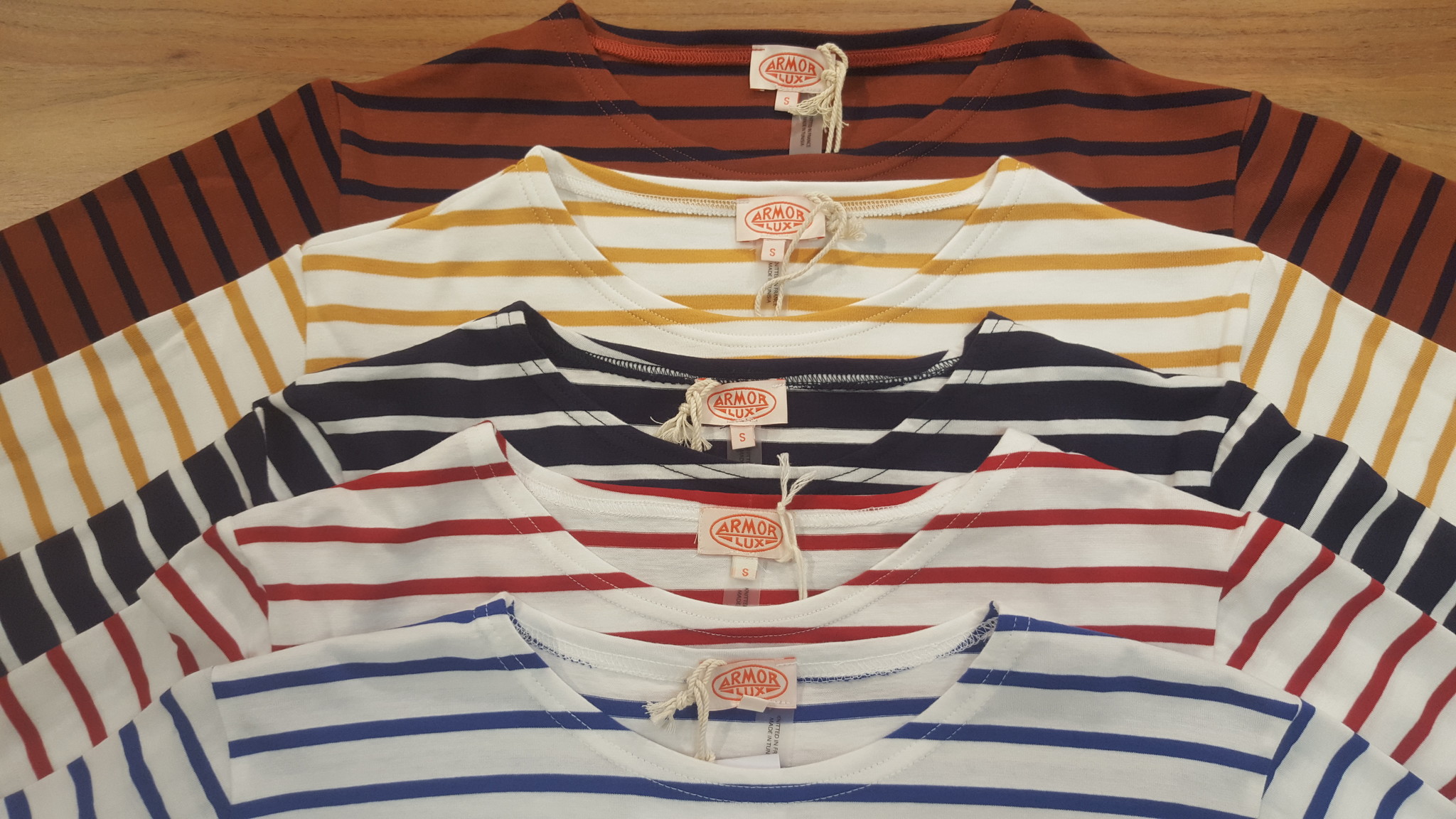 Armor-Lux Breton shirts - In order to keep nice and warm through the winter months, layering is all important. French label Armor-Lux provide a wide range of striped shirts that are a perfect layering piece. Crafted from 100% luxurious cotton, these long-sleeved Breton shirts compliment any look. Wear them under a sweatshirt, hoodie, or a wool sweater. Imagine these paired with a Colorful Standard hoodie. Yes please.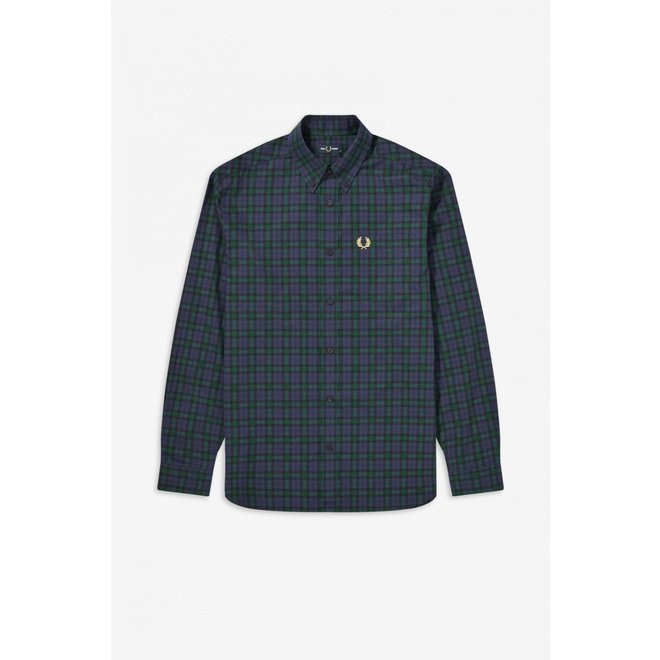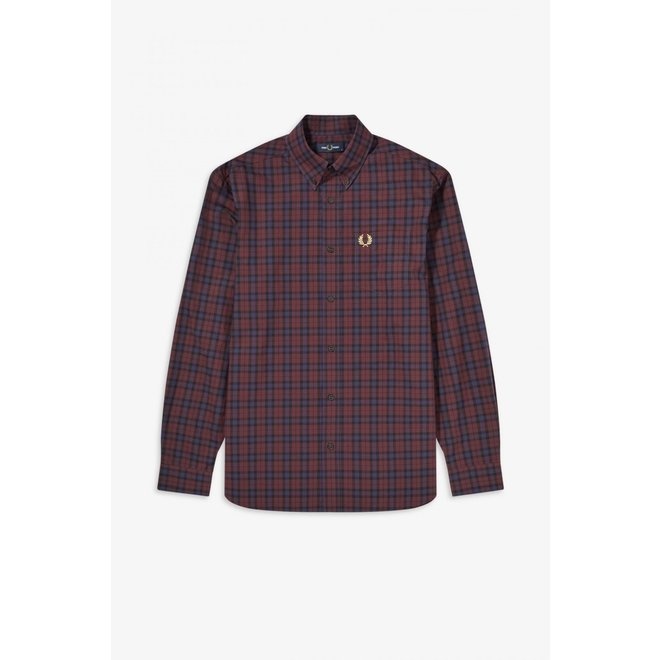 Fred Perry Tartan Shirt - Featuring an all-over multicoloured tartan print, with classic collar, chest pocket, and long sleeves with buttoned cuffs. These incredibly soft checked shirts are a classic especially during winter. Whether it's for the office or the weekend, the Tartan Shirt is ideal.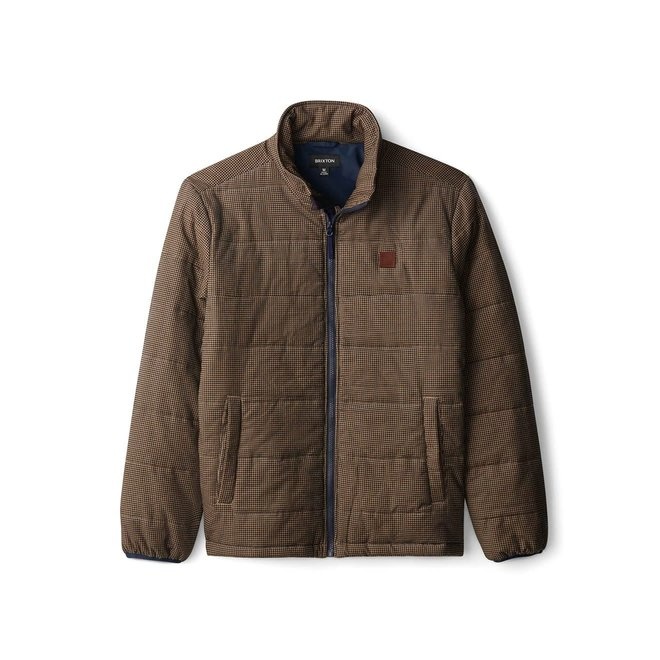 The Brixton Cass Puffer Jacket - Available in Navy/Khaki (pictured above) and Black. A soft and comfortable mid-weight jacket, it'll keep him warm with a layer or two underneath. A simple sweatshirt and this jacket would be perfect for being around town doing chores or going for a meal with friends or family. It features water-repellent coating, Sustans bio-based fill, and fleece lined pockets.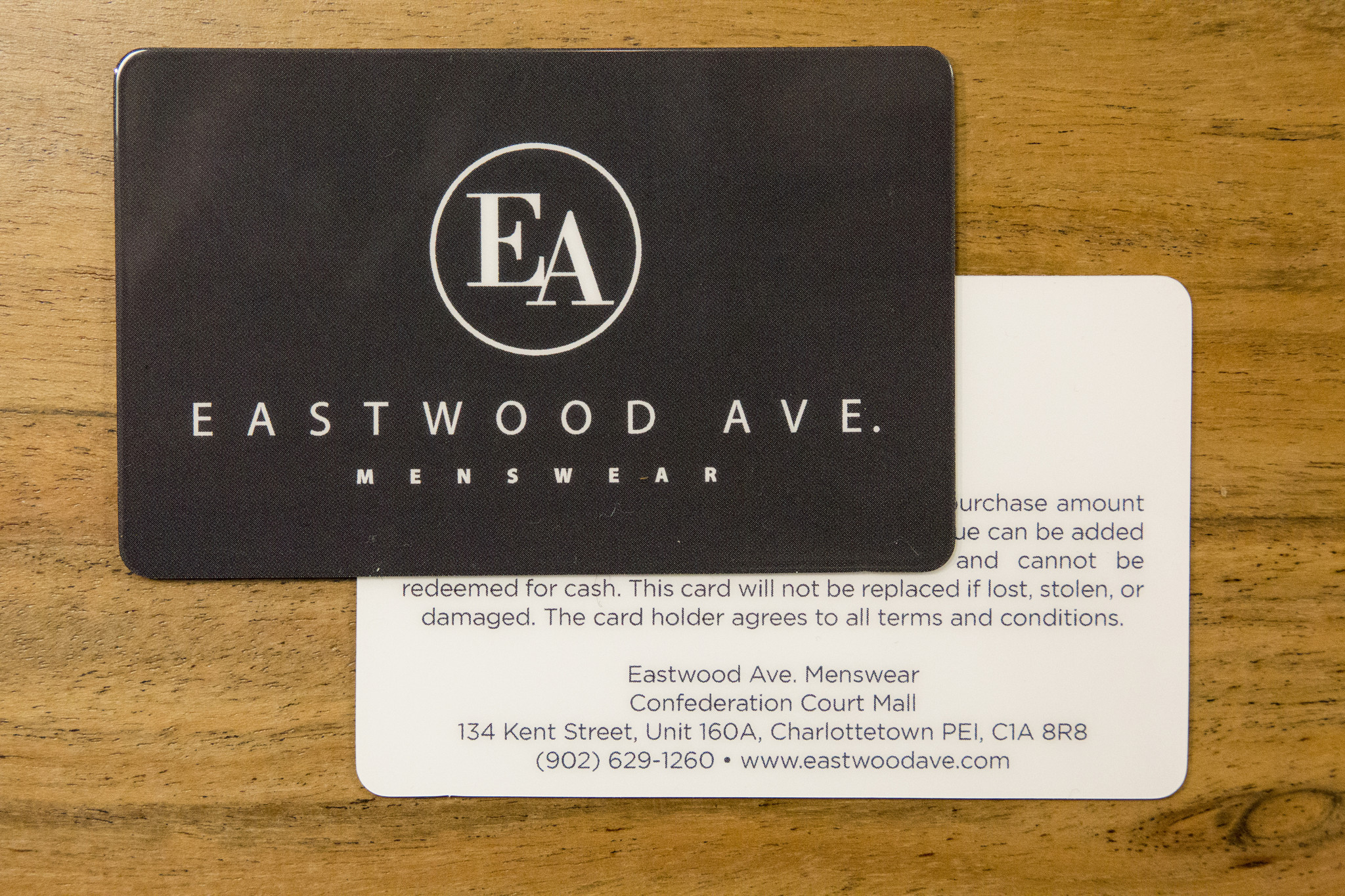 Eastwood Ave. Menswear Gift Card - If you're still not sure what he would like, we also offer Eastwood Ave. gift cards. Only available in-store, we'd be delighted to help you out or offer up some suggestions.
Finally, we'd like to wish you a Merry Christmas and hope you all stay well.
Cheers,
Steve